Best Halloween Face Paint Ideas To Transform Your Whole Look
The main focus of Halloween is on costumes (well, trick-or-treating for the best Halloween candy). It's all about styling up with the greatest DIY Halloween costumes for kids, DIY Halloween costumes for women, and DIY Halloween costumes for men. But there are times when we simply lack the time or energy to pull off an extravagant, full-on outfit. Halloween face paint ideas, for example, can completely change the way you look without spending any money on a costume (maybe even none at all). The Halloween hero we've all been waiting for might be face painting!
There is a suggestion on our list for you, whether you're seeking kid-friendly face paint ideas (think pirates and puppies) or a more sophisticated look. Since Halloween wouldn't be complete without a few spooky makeup looks, we've included wicked witch makeup suggestions, bloody vampires, eerie skulls, and additional face paint ideas for grownups. We've also thrown in a few possibilities that are just plain lovely, like a straightforward deer with doe eyes, as well as some darling and humorous Halloween faces paint ideas, including a cute puppy and a clown (happy clowns only, please!). Lacking time? For a quick and effective DIY makeover, try adding cobwebs around smoky eyes as a quick and easy face paint idea.
So, for a fun substitute for a full costume, get into the Halloween spirit by perusing these amazingly creative Halloween face paint ideas for kids and adults. You'll be stunning in no time!
Tiger Halloween Face Paint Ideas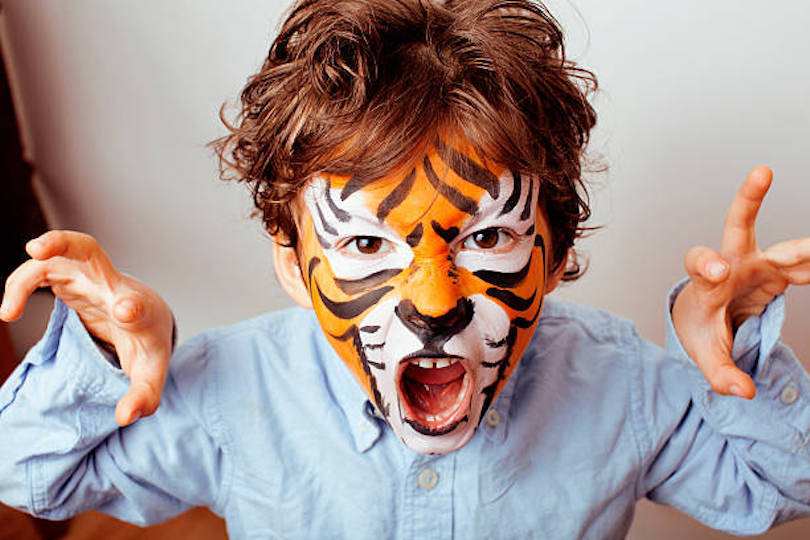 This kid-friendly, less difficult-than-it-looks face paint idea just requires three colors: orange, white, and black. To create the white and black, we advise using face paint crayons.
Half Skull Halloween Face Paint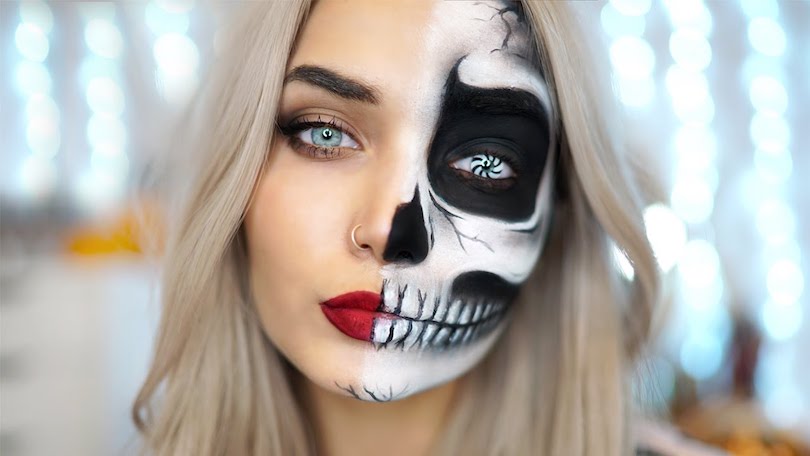 It's understandable why skull face paint has evolved into a traditional Halloween costume over the years. Your eyes and the top of your face are left uncovered in this half-skull design for a spooky good time. Make your eyes look smokey for even more drama.
Sugar Skull Halloween Face Paint Ideas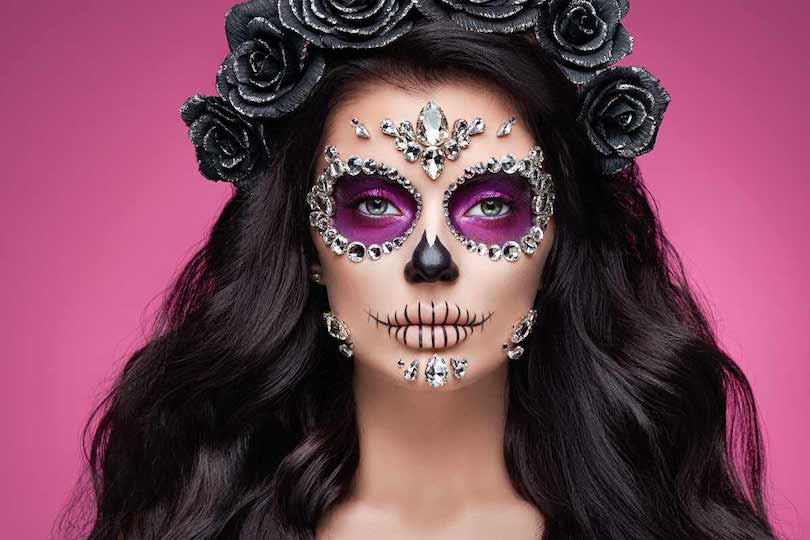 Most frequently seen during Day of the Dead celebrations, magical sugar skull patterns represent both life and death simultaneously. Particularly in the area around the eyes (as seen below), minute details allow for a lot of creative freedom. When compared to more complex versions, this design is restricted to makeup in black and white.
Mermaid Halloween Face Paint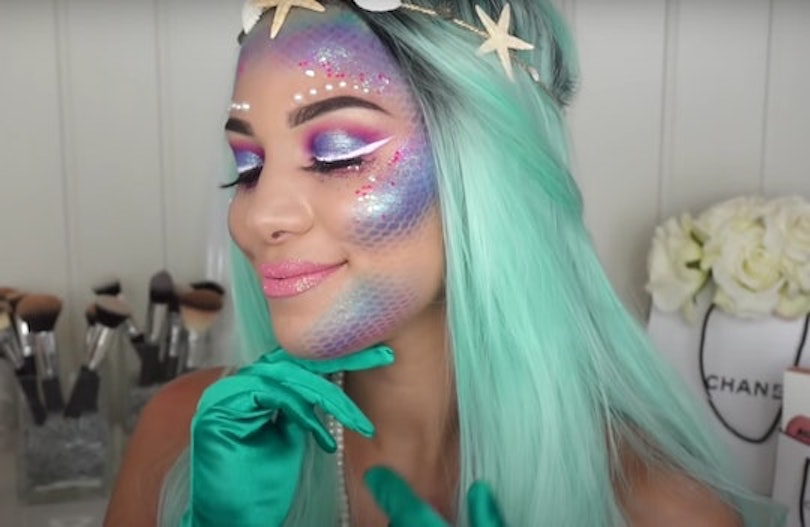 Applying makeup on top of fishnet stockings will help you get this beautiful underwater design. It is very simple to create and would give you a stylish look for sure.
Witch Halloween Face Paint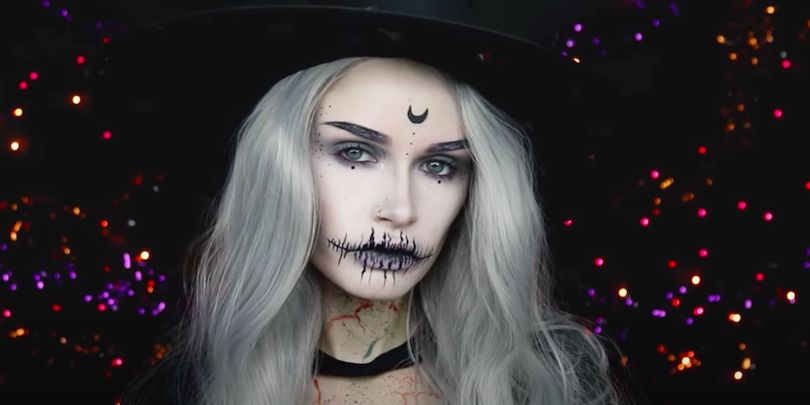 All ages can pull off this not-so-good-witch look. A simple witch costume is elevated to the next (spooky) level with an exaggerated smoky eye, dark lipstick, and a drawn-on spider beneath one eye.
Fox Halloween Face Paint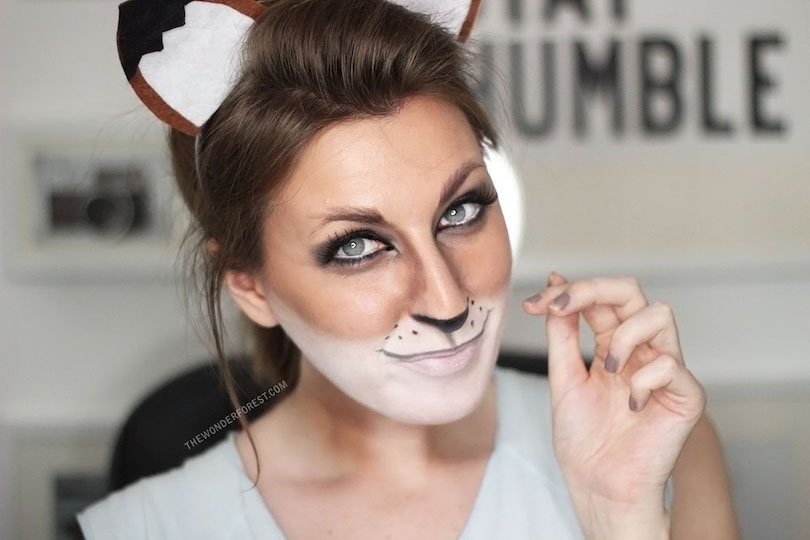 For a softer, lighter touch for this foxy style, use a sponge rather than a paintbrush. Makeup with smoky eyes creates an additional sly vibe.
Zombie Halloween Face Paint Ideas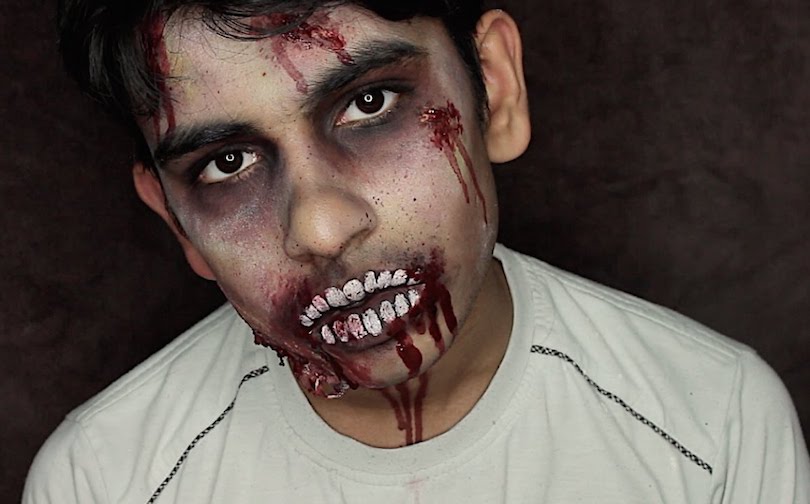 You've missed the Walking Dead! With this amazing (and highly terrifying) look, you can transform yourself into a living zombie with just a tiny bit of light foundation, black eyeshadow, red blush, and matte ruby red lipstick.
Vampire Halloween Face Paint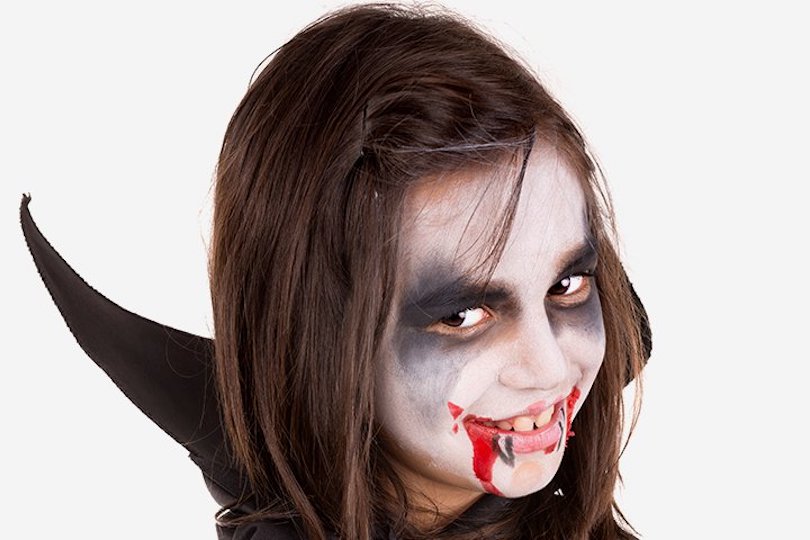 To achieve this kid-friendly vampire look, not much is needed. By adding a little black makeup on pink or purple on top of a white background, you can create dark circles beneath the eyes. Use black eyeliner or face paint crayons to outline the fangs, then fill them in with white.
Gothic Vampire Face Paint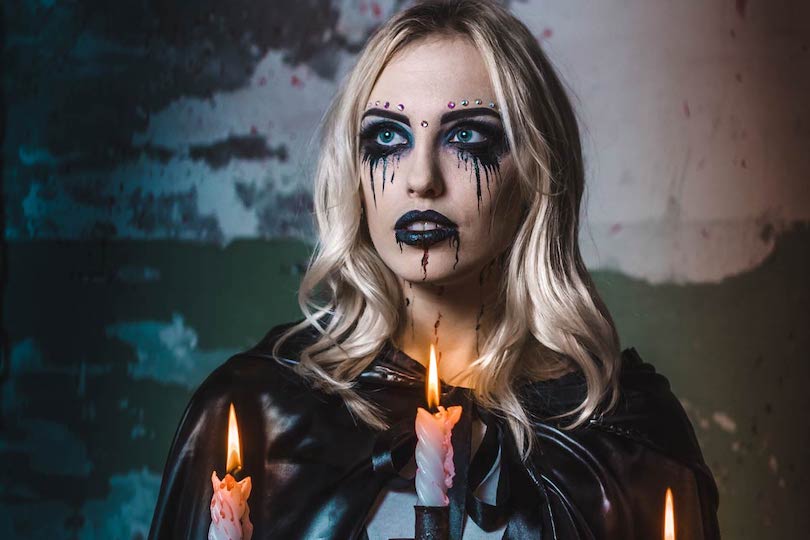 Become a vampire, one of Halloween's most recognizable monsters. You're all set to steal the show at the Halloween party—just stock up on white body paint and grab your go-to cosmetics (a nice red lipstick would look amazing).
Spiderweb Face Paint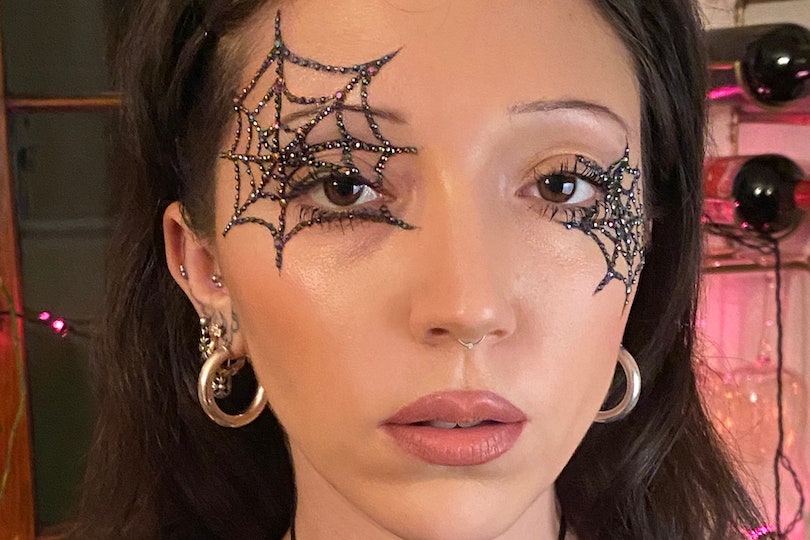 You waited until the last minute to prepare your Halloween costume. Create a spiderweb effect on your face using black face paint—or, in a hurry, black eyeliner—layered on the side of your face over your regular makeup for a quick, festive look.
Monster Halloween Face Paint
Friendly or ominous monster? Your choice! With a more harsh, ominous effect, swap out the swirly design for straight edges. For this look, a black eyeliner pencil would be very useful.
Lion Halloween Face Paint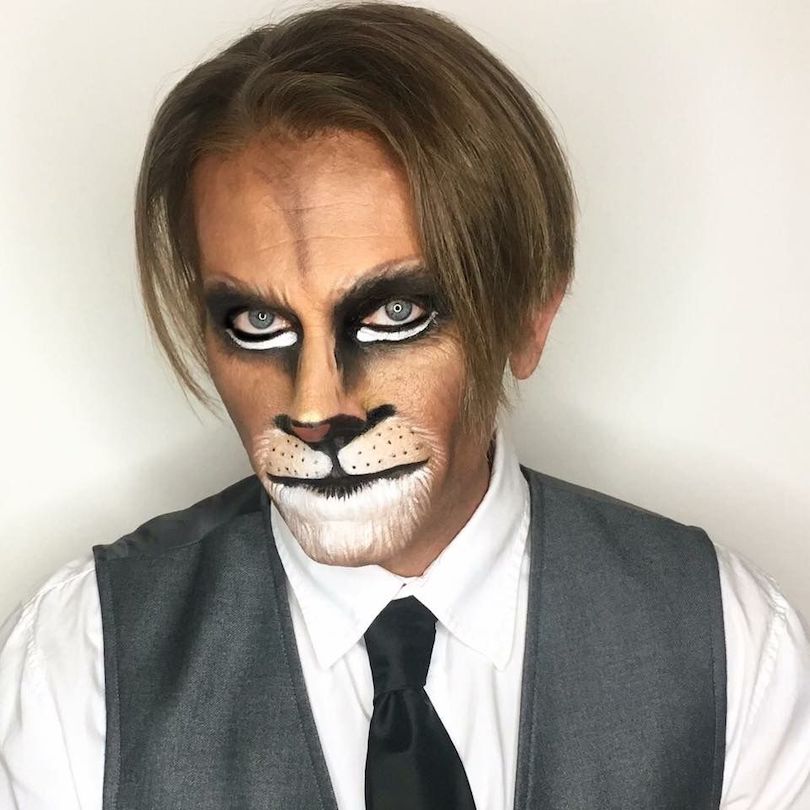 Dads and guys in general participating in Halloween face painting is something we adore. This lion face paint idea looks especially savage when worn with an orange or rust shirt that is hanging in their wardrobe.
Puppy Dog Halloween Face Paint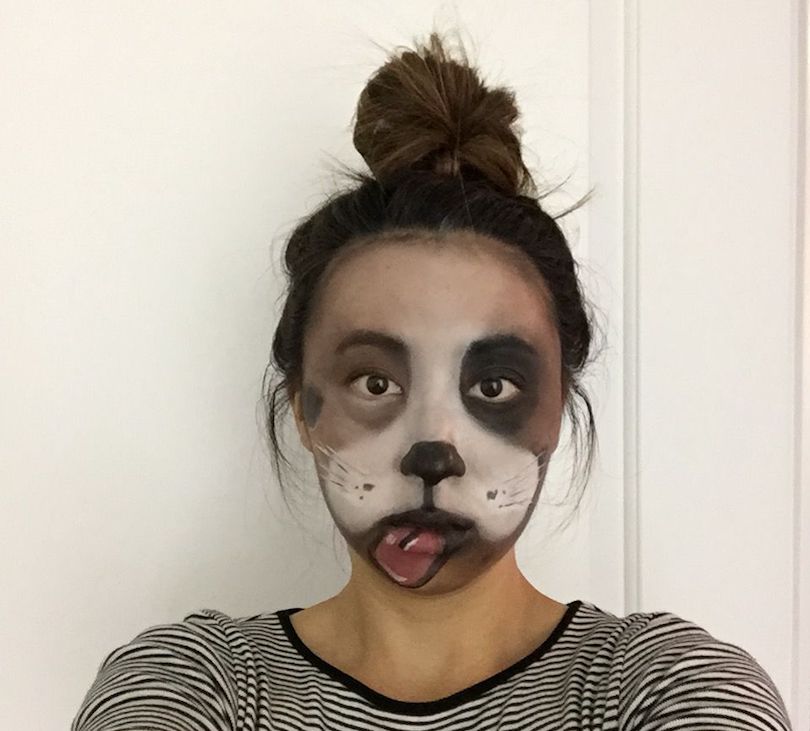 This beautiful Snapchat filter-inspired dog makeup is ideal for children's parties or a night of trick-or-treating and only needs a little black-and-white paint. Use face paint crayons to make it simpler to duplicate.
Harley Quinn Halloween Face Paint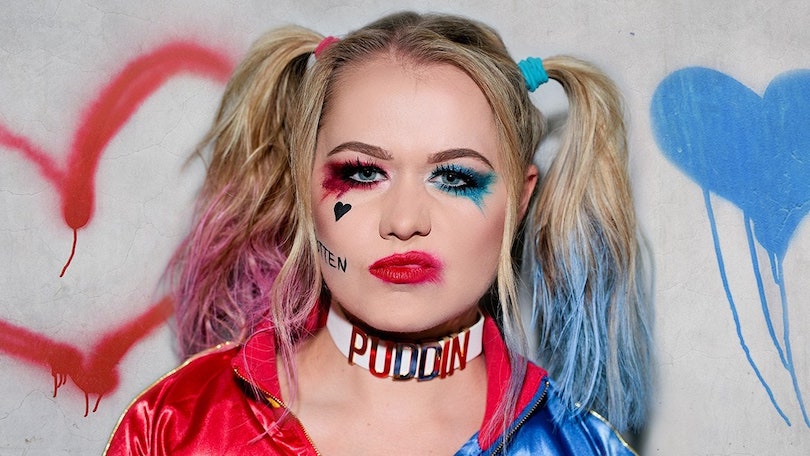 Without a crazy Harley Quinn present at the celebration, is it truly Halloween? Utilize this cool Harley Quinn makeup to bring out your craziest side and make others feel frightened. Finish it off with colored hair spray.
Pirate Halloween Face Paint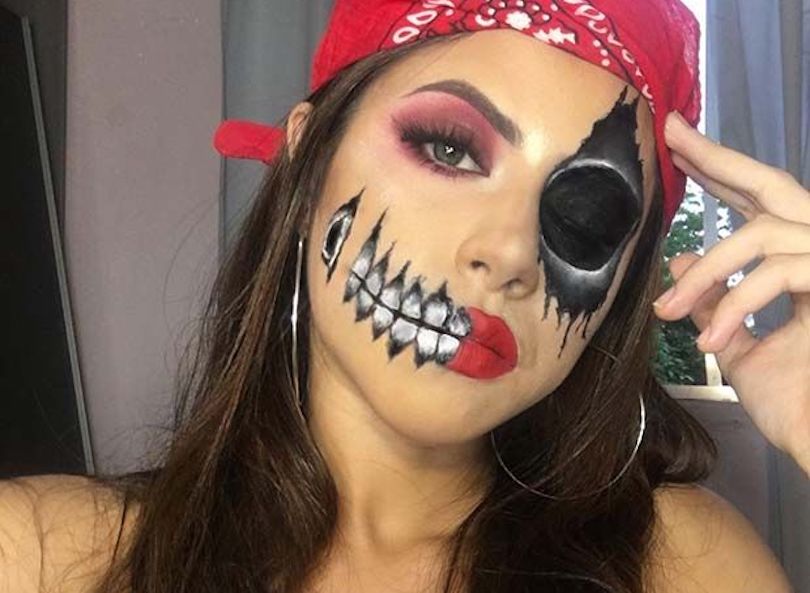 Although this pirate face paint may appear to be professional, it is quite simple. Just adhere to the instructions given in the YouTube tutorial.
These are some fun and easy Halloween face paint ideas to consider for this Halloween.