Was There a Single Color Trend at Highpoint Market Fall 2022?
I have lots of gorgeous images of beautiful products seen at Highpoint Market Fall 2022 this last weekend. I visited at least 40 showrooms or booths and found a few trends I'd like to share.
The one I was most curious about was color. Would there be a specific color trend evident at this market?
lots of color but not one dominated
I did notice more color this market than in the last few markets, but it seemed that there were all kinds of different colors, not an overall trend in one direction or another.
Yes, there were more warm colors like at spring market, terracotta, ocher and even that Sherwin Williams Redend Point type shade, but there were plenty of other colors too.
Cool and warm, soft and bold, they seemed to run the gamut. It was totally refreshing to not see everything looking so similar. Let's face it, color does help create a memorable experience. I know I do recall certain showrooms and brands from the colors they used.
For example, Global Views went big with a bold red at their main entrance.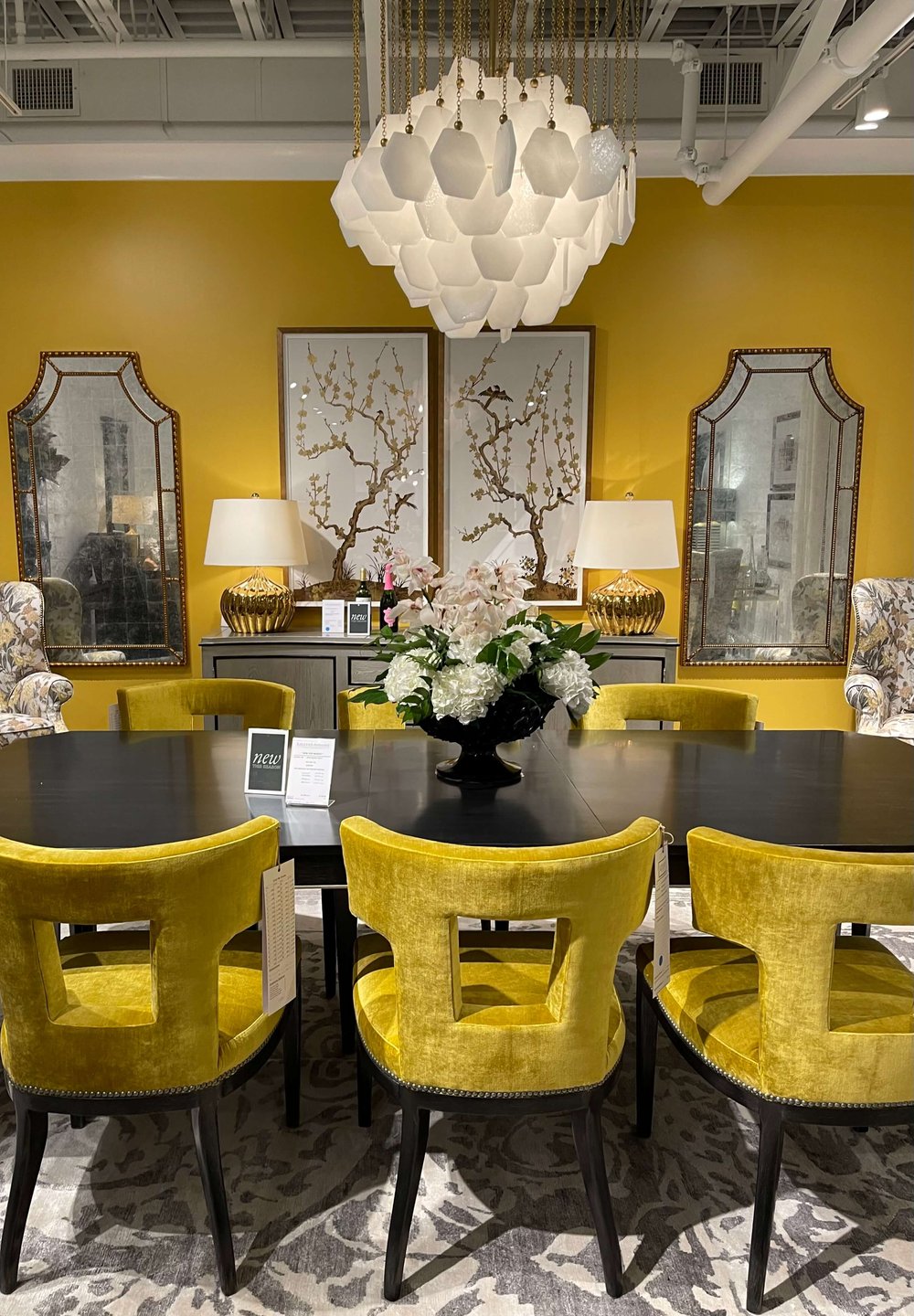 These bold greens were lovely mixed in with more subdued neutrals and textures.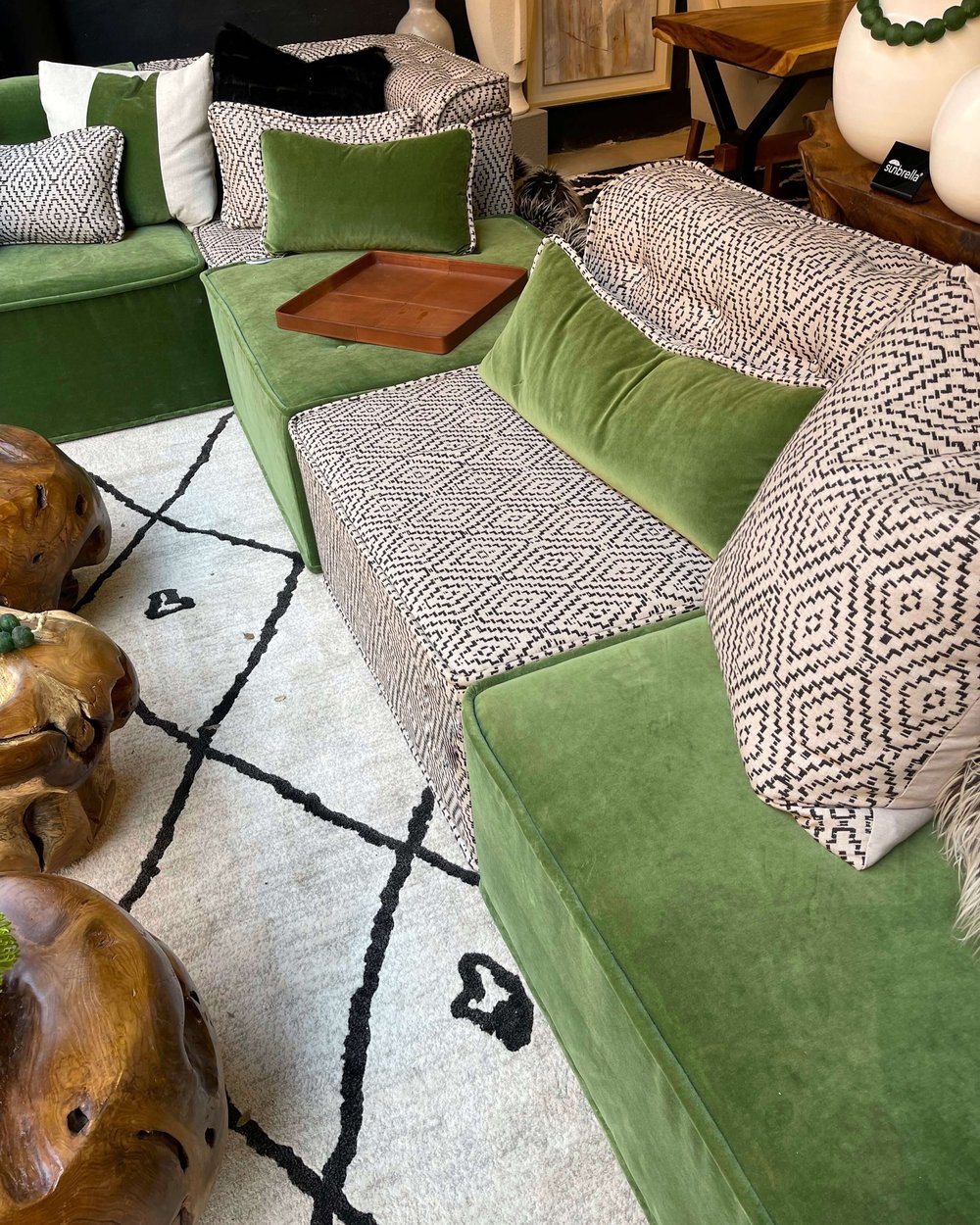 Check out the warm tones seen this market
This warm peachy-orange tone sofa at Norwalk was eye-catching for its color as well as its shape, curves and long length.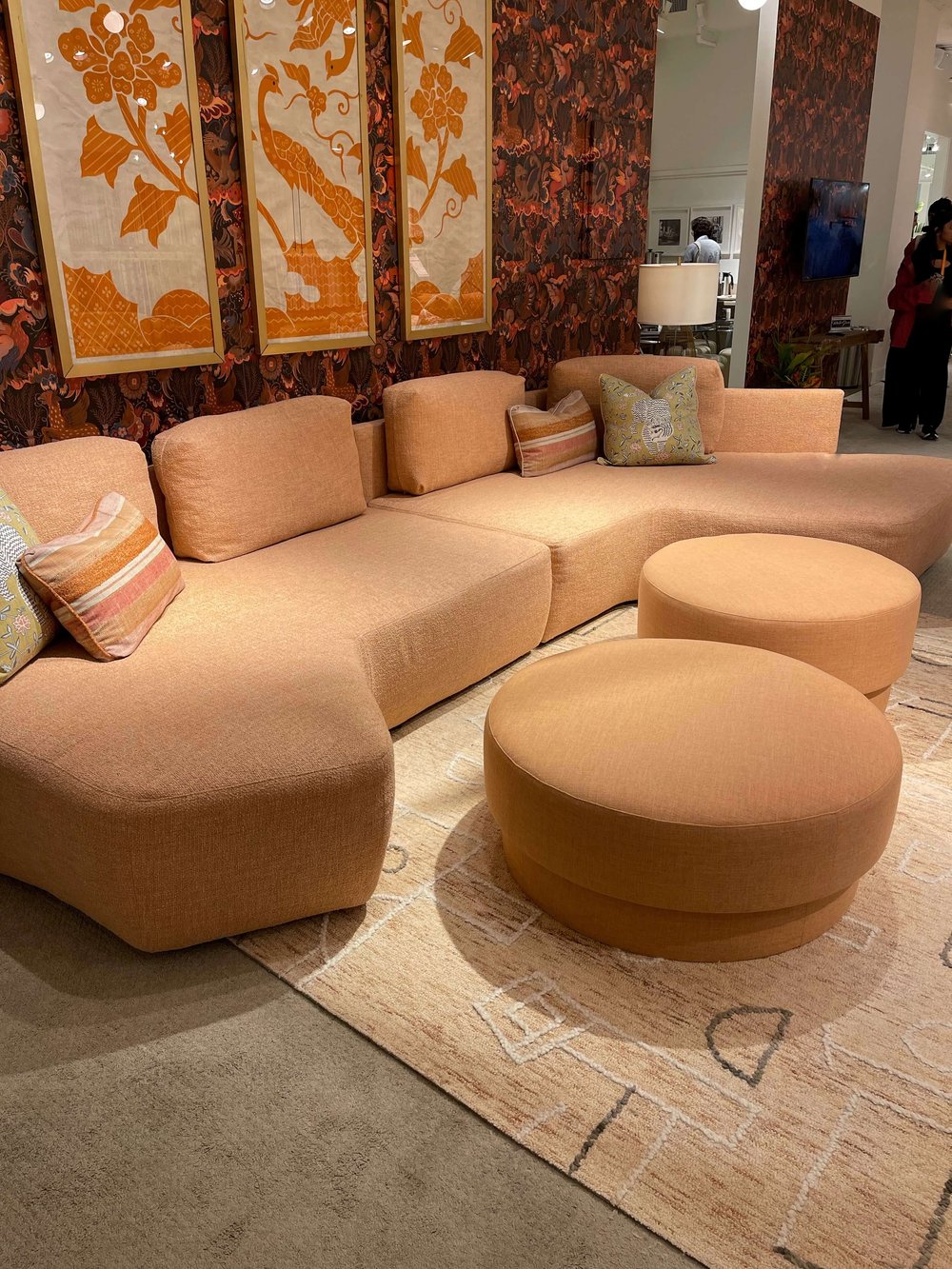 More warm rust/terracotta tones were seen at Lexington Home Brands and Gabby Home. That rusty caramel looks great with a dark gray, doesn't it?
Hmmmm, leopard is a color, right?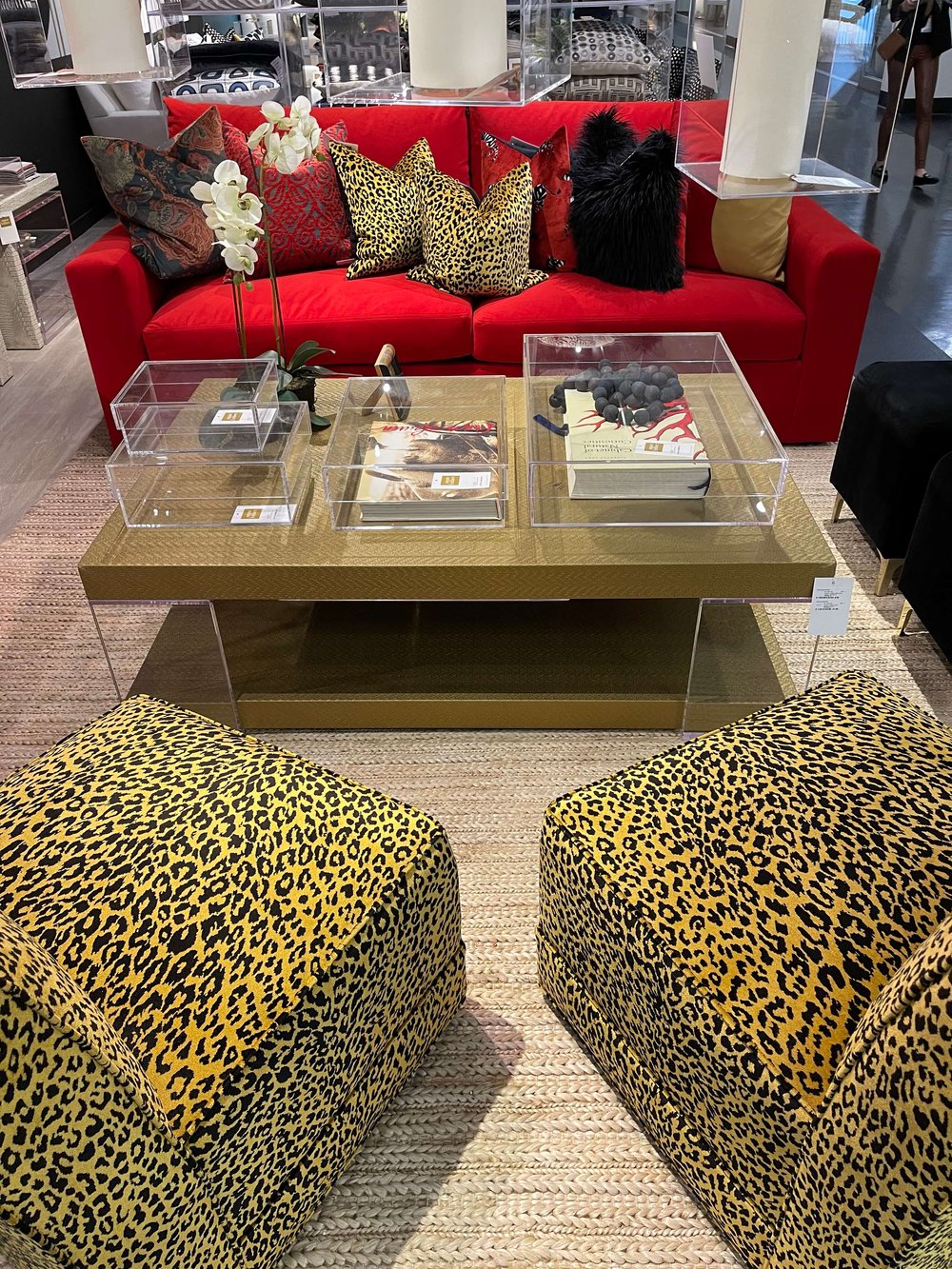 Cool colors have not left the building
We haven't all gone over to the warm color tone side. Blues and greens still abound and no one does them better than Thibaut.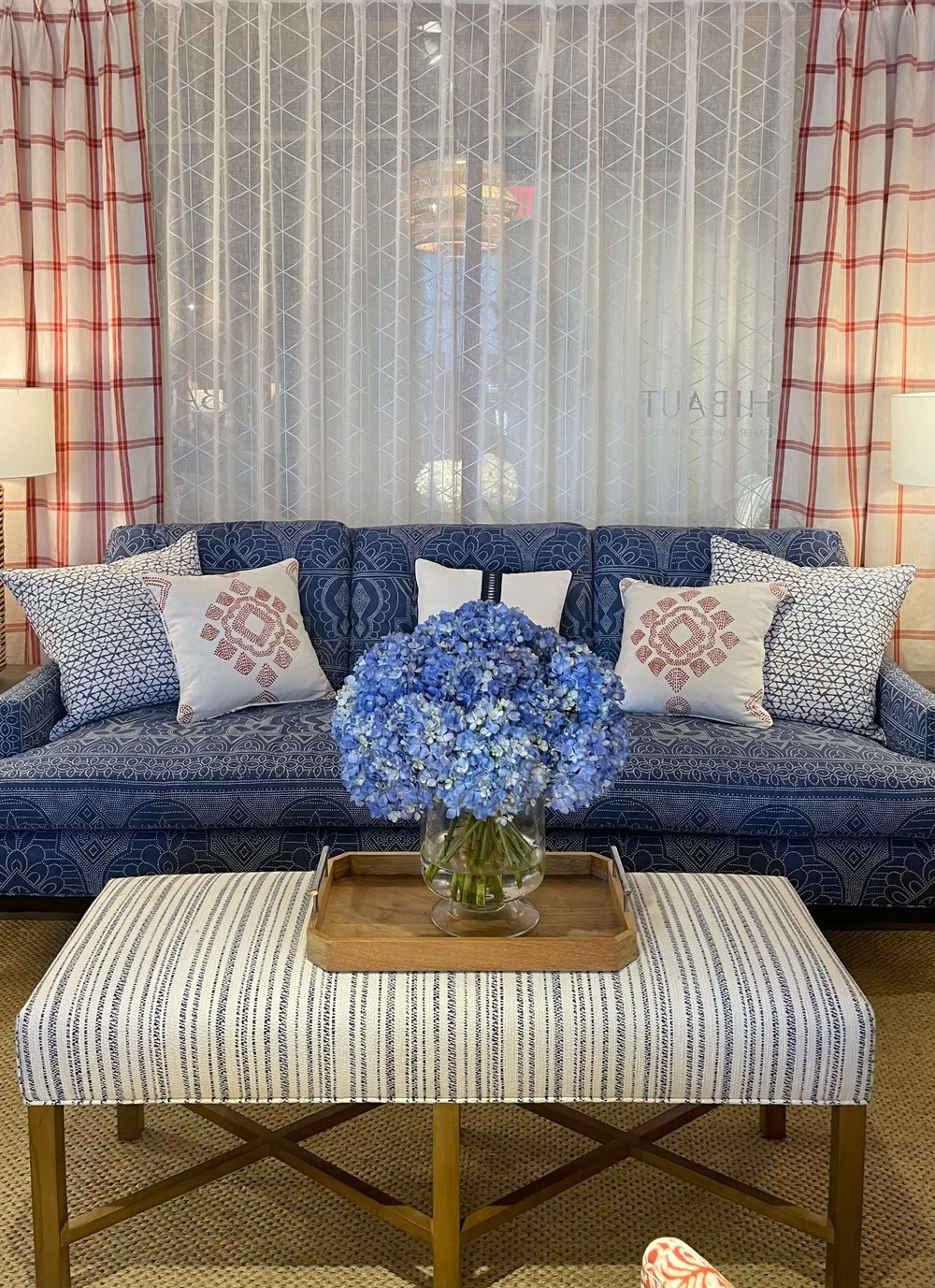 I always love the vibrant color at Julian Chichester.
Lexington Home Brands is going blue on the glass in an outdoor table line.
Loved this vibrant teal at the Square Feathers booth.
Softer color palettes were just as apparent
Softer, pastel colors were seen too, in greens, lavenders and pinks.
This is probably one of my favorite combos of fabrics that I saw. I loved the gold velvet with that gray windowpane and the Chinoiserie fabric pattern on the chairs. The art just pulled it all together. Just a lovely and balanced look made so special because of the colors.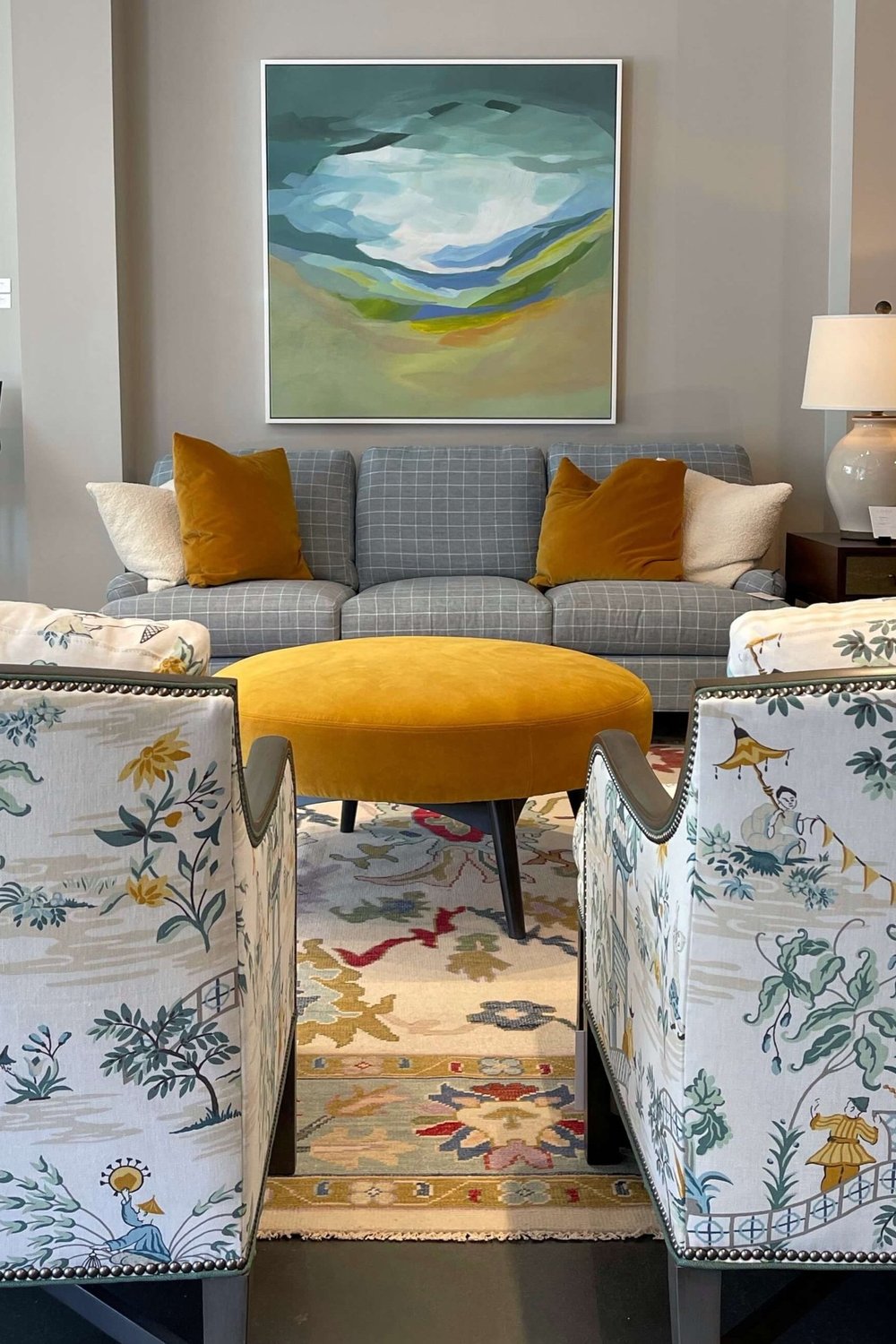 I've got more pics and info to share from market, so watch for more in my next post!
Pin this image below to Pinterest to save for later and to help me spread my blog. Many thanks! 🙂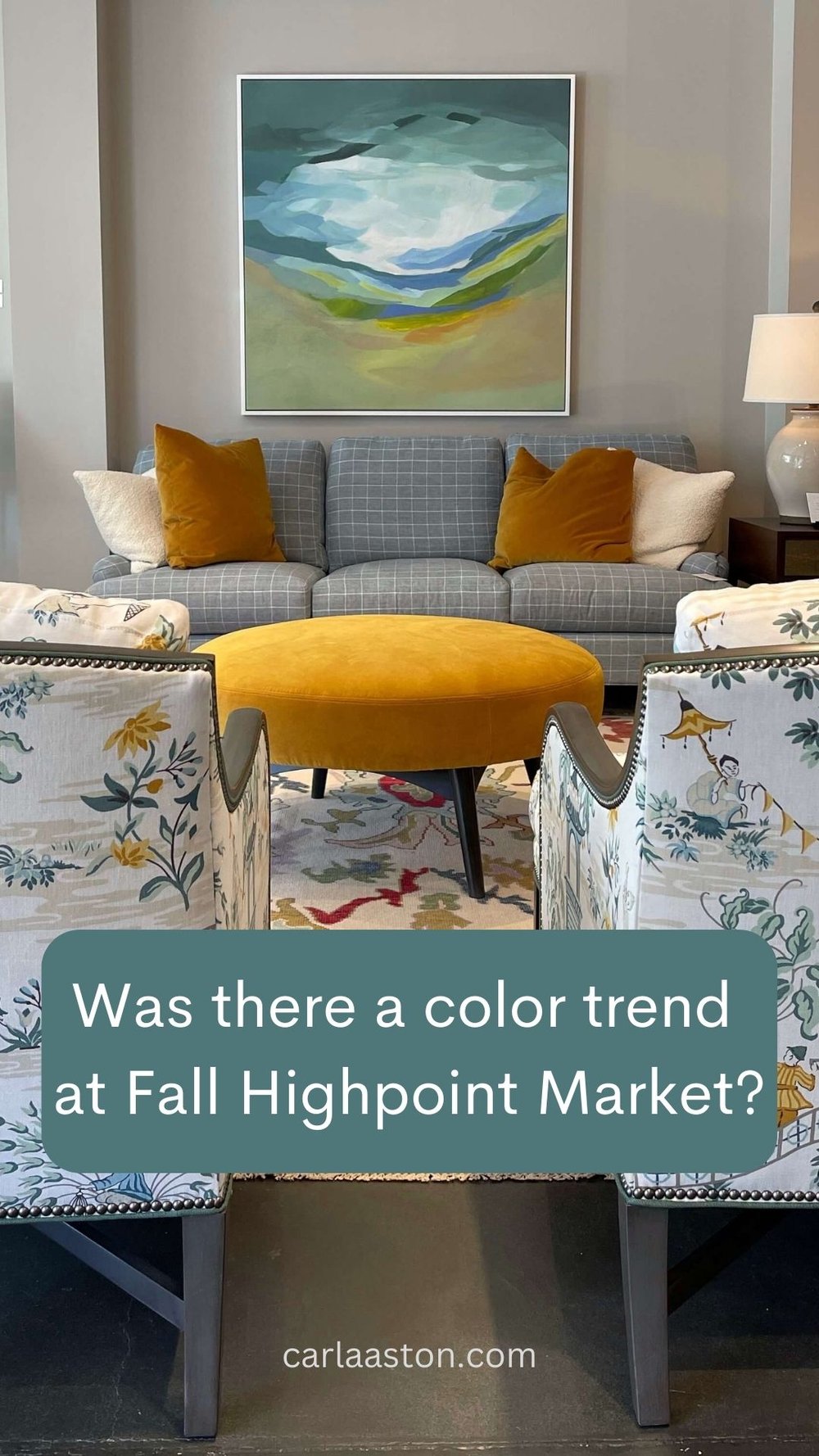 More Fall Highpoint Market 2022: