Our Christmas Home 2022 Part 1
This post may contain affiliate links. Please see disclosures here.
Hello, my sweet friends! I am sharing the first part of our Christmas home with you all today. I hope you enjoy this little visit into our merry home all decorated for the holidays. I try to change it up somewhat every year so hopefully, it will be fun to see!
I'm sharing the front porch, foyer, dining room, and morning room today. I'll be sharing the kitchen, living room, laundry/bath, and back porch on Tuesday next week. I'll be sharing a few of my most favorite holiday decor from over the years next Thursday. I thought it might be fun to take a look back.
Oh and I'm glad y'all love Ryder because I got quite a few shots of him too. 🙂
Our Christmas Home
Welcome!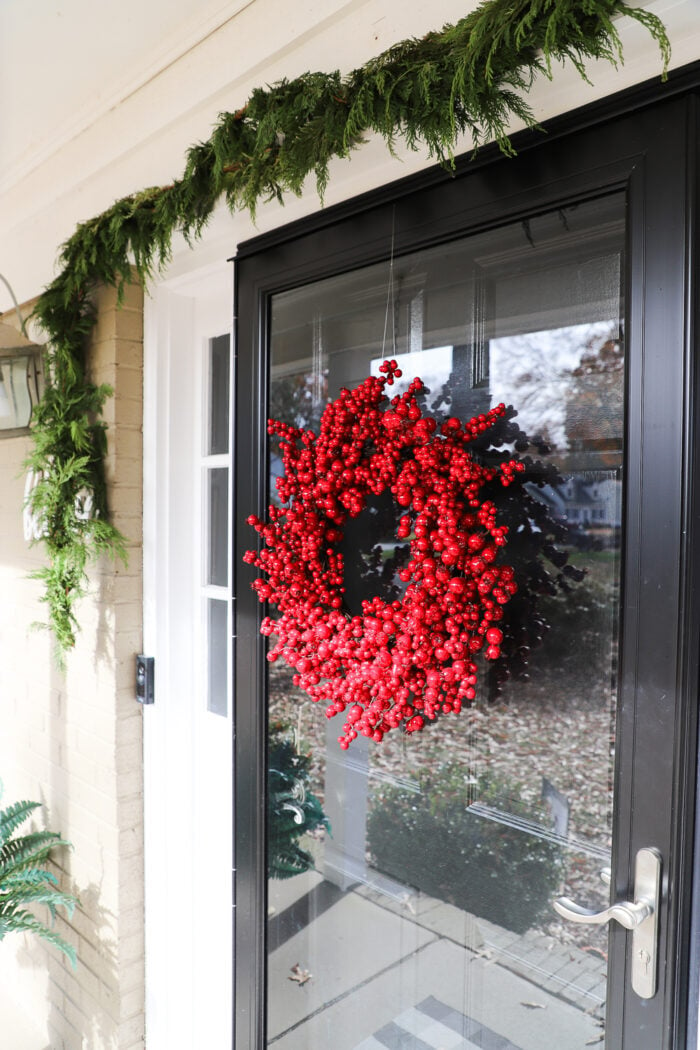 I decided to try the live greenery from Trader Joe's this year. I used it here around the front door and wreaths on the front windows.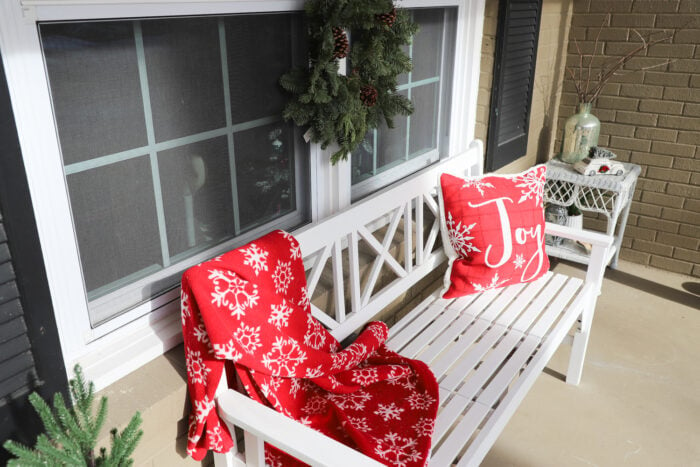 I usually always use festive red on the porch. I might change that up one of these years!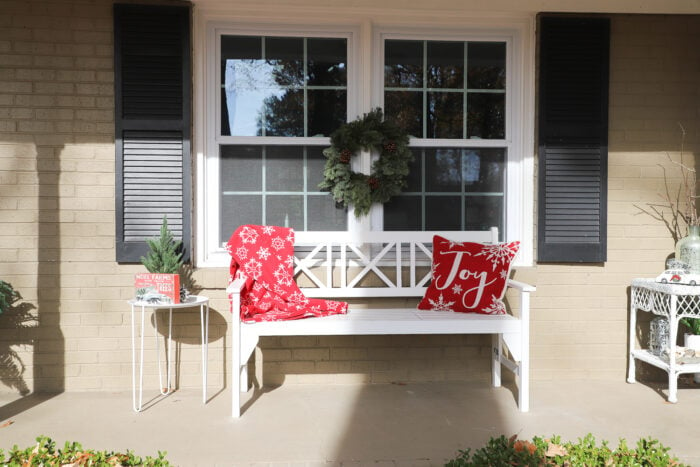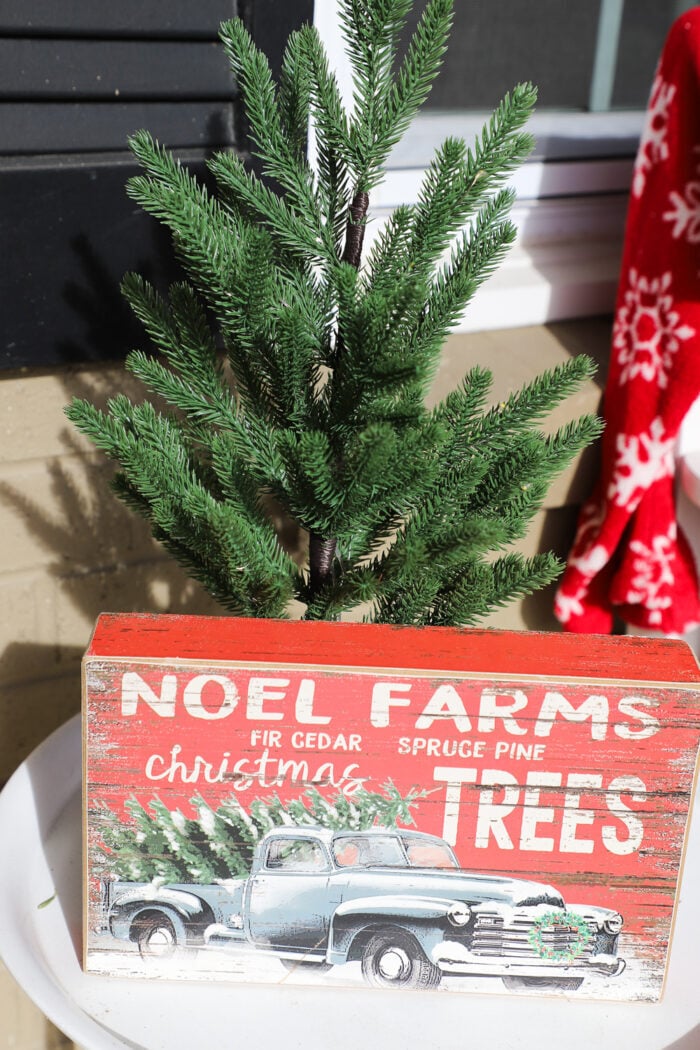 I love this cute car/Christmas tree I found at Lowe's a few years back.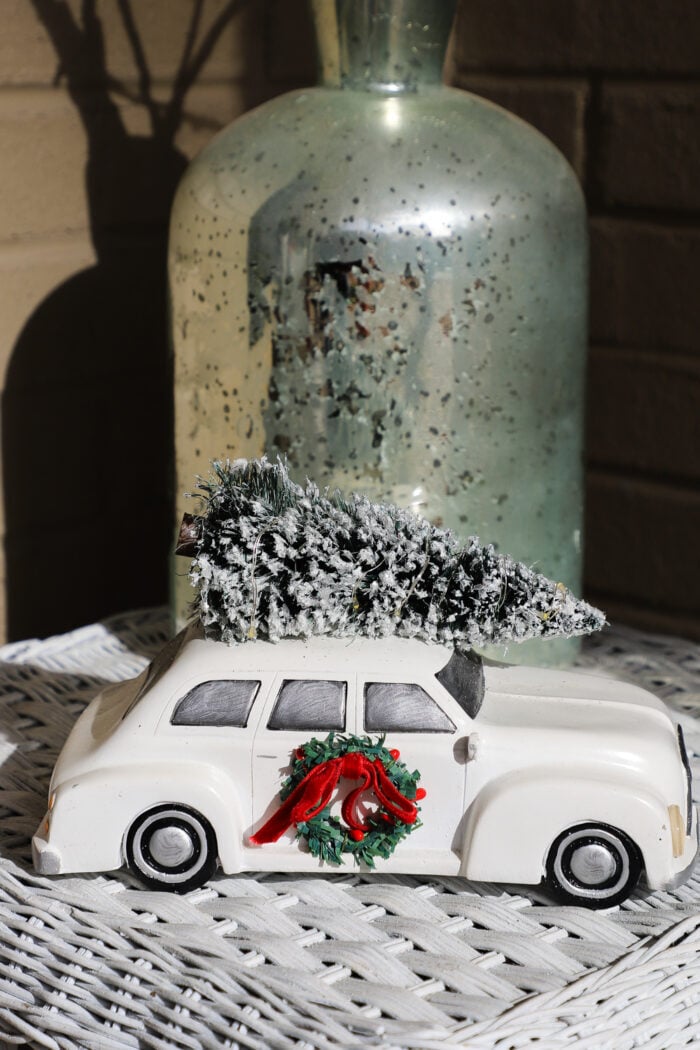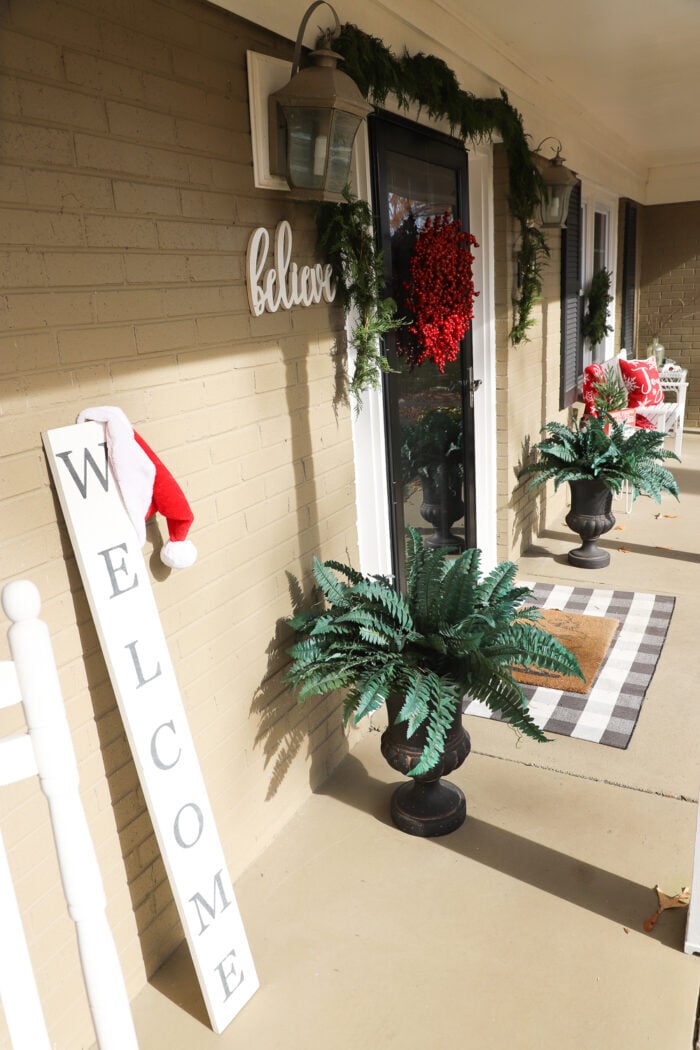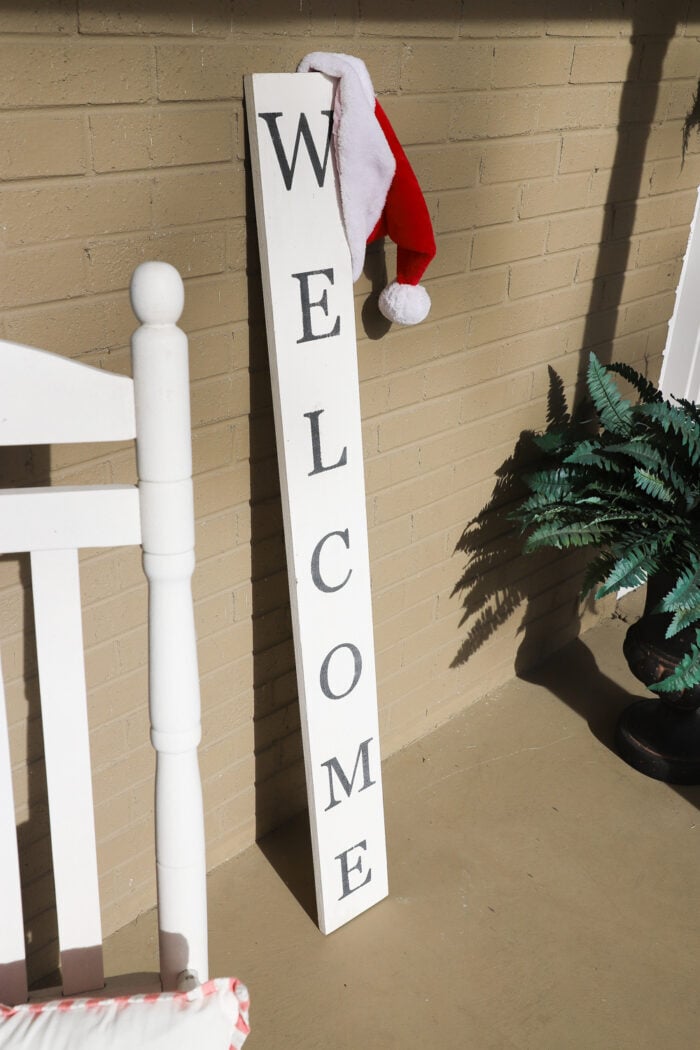 I added a Santa hat to my welcome sign to make it a little festive.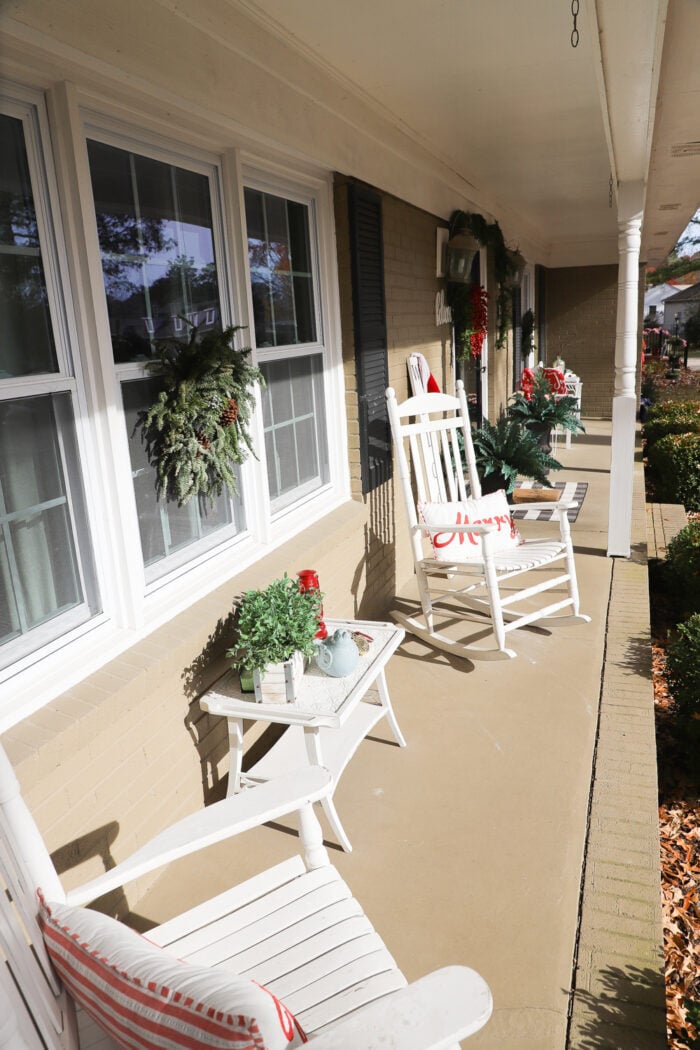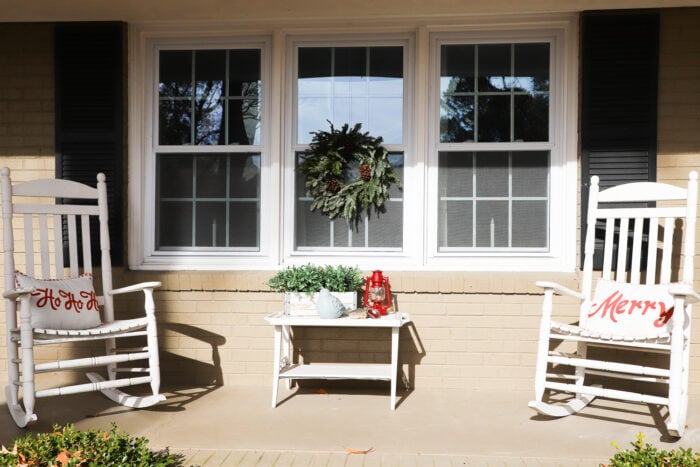 A few things on my tiled table. Remember that one?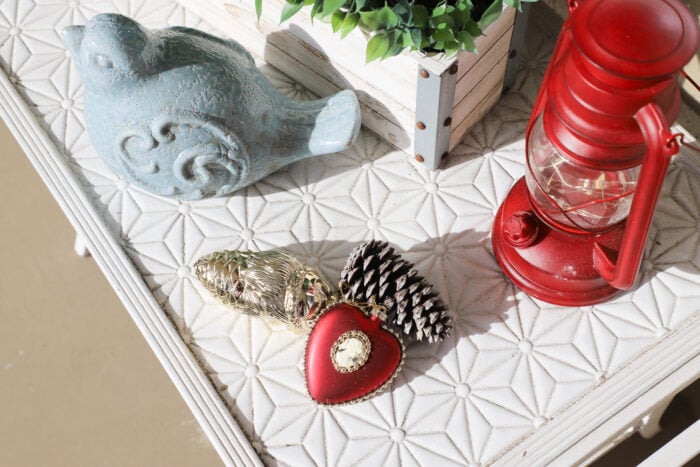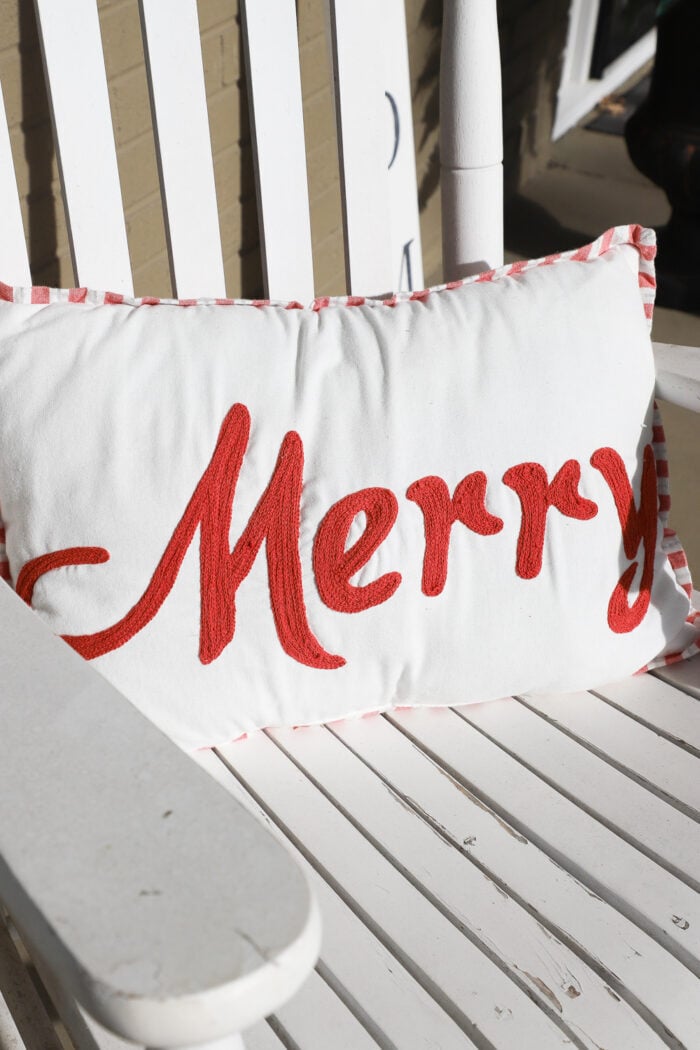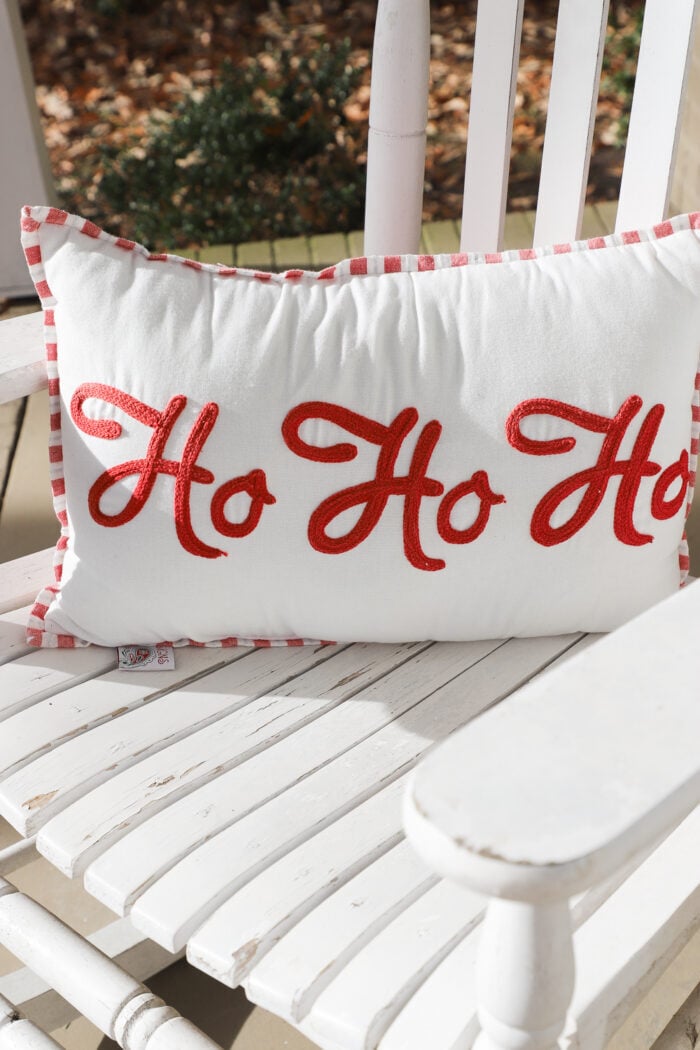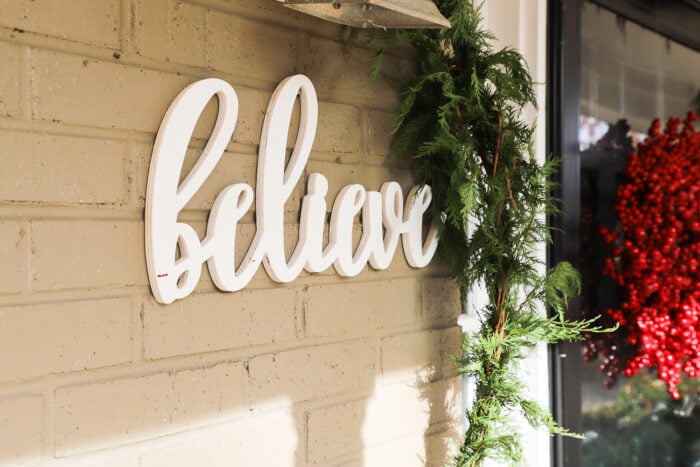 On to the foyer…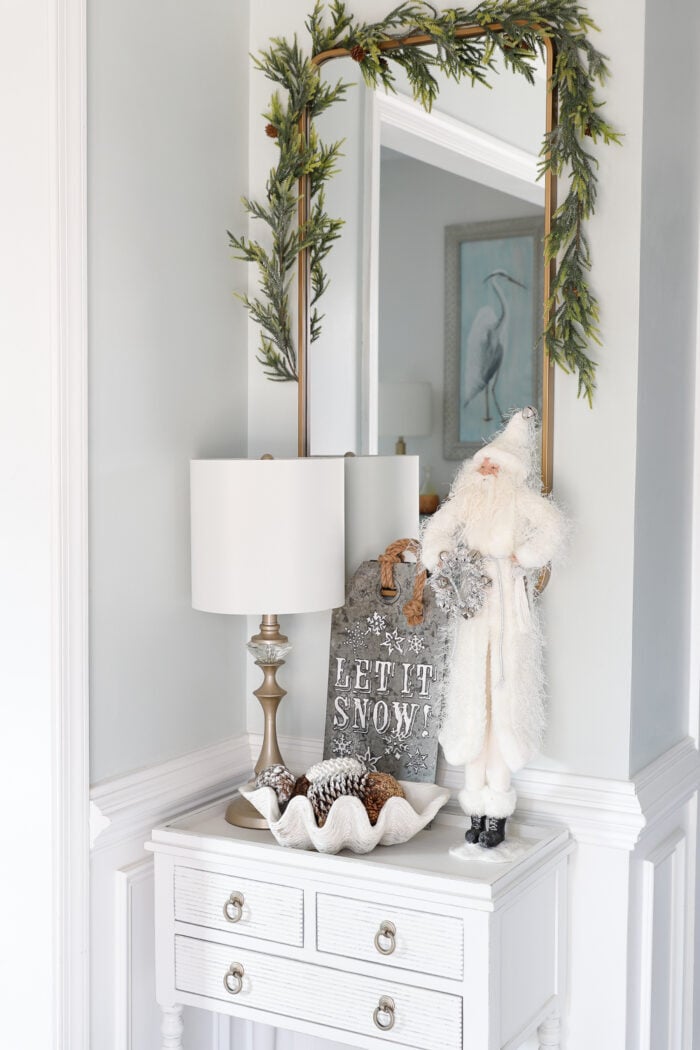 And of course my favorite sassy Santa!!
I just love him. And this is my favorite place for him…right at the front door!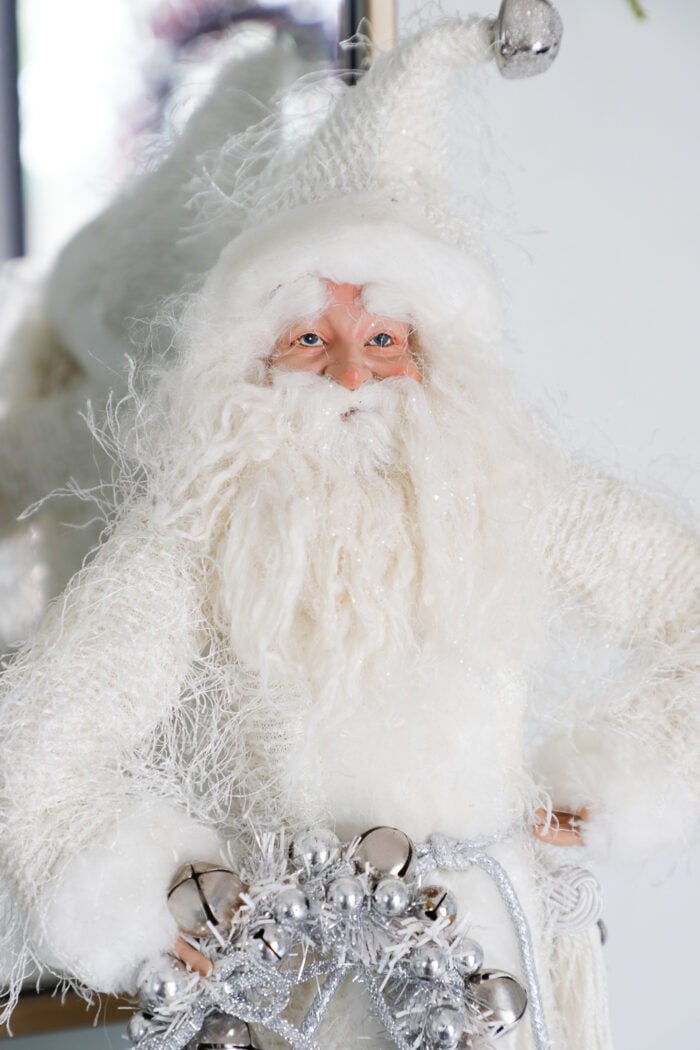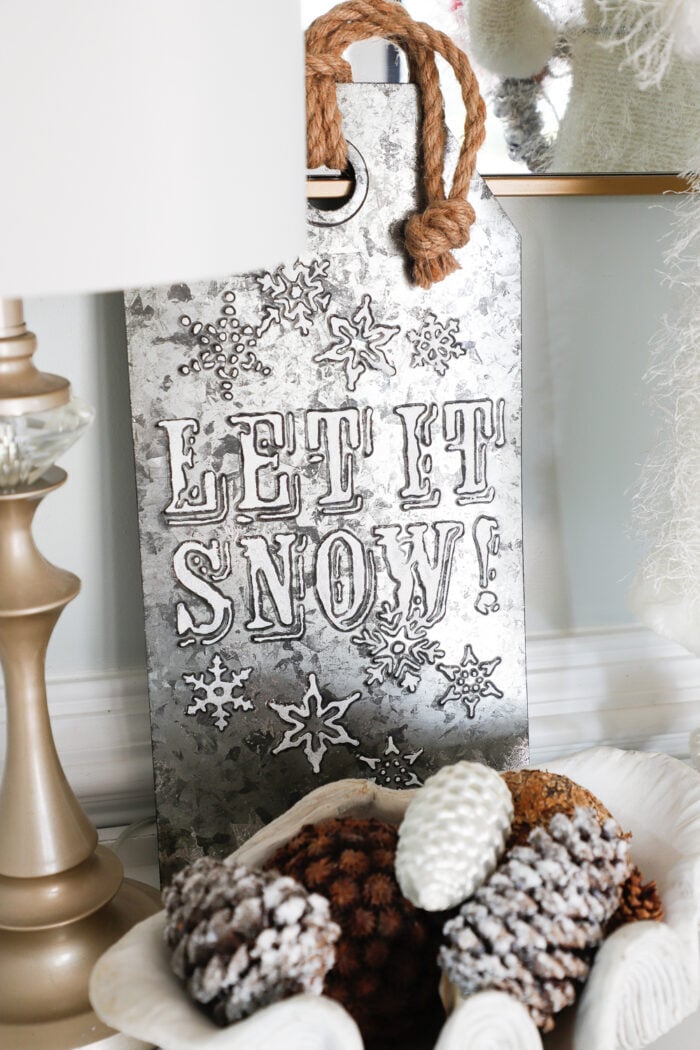 Ryder said, "huh?"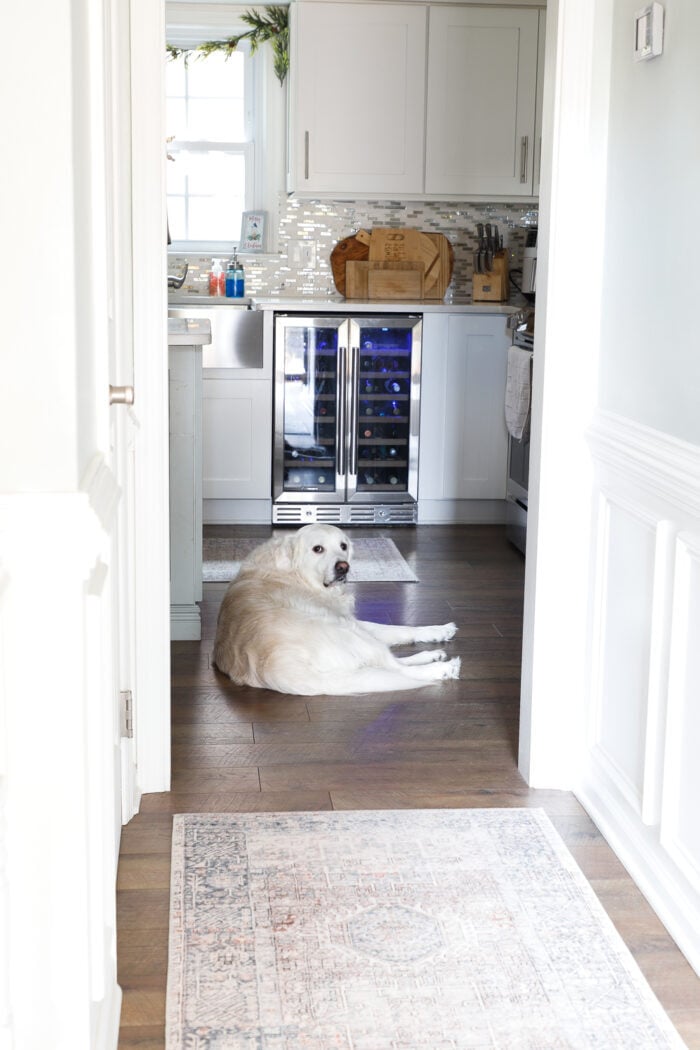 "I'm sleeping" haha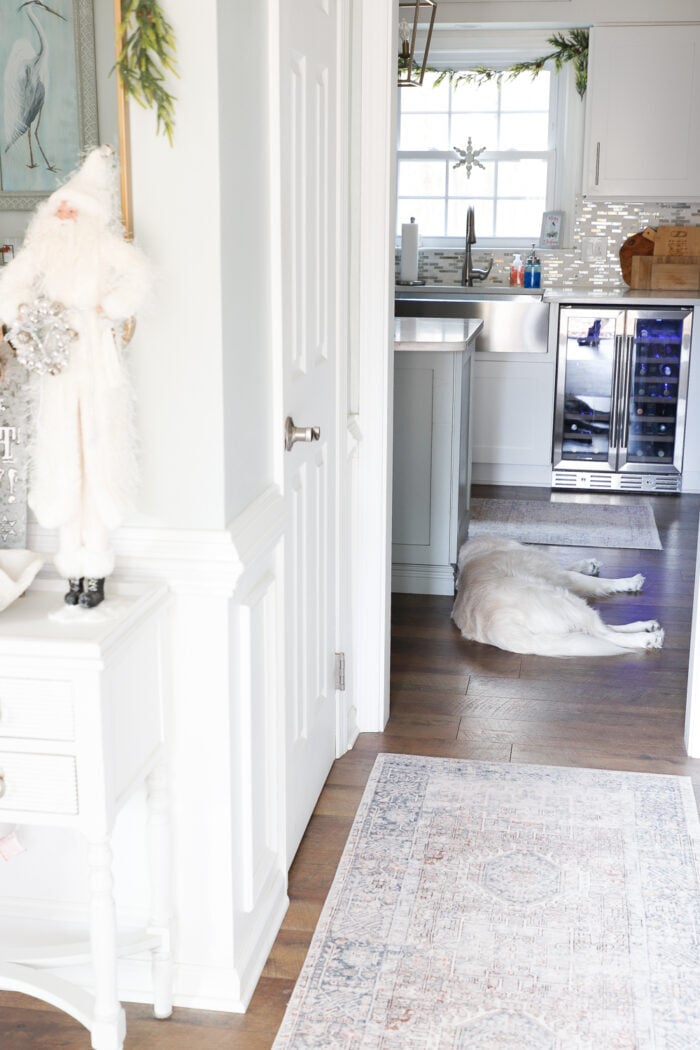 Runner rug can be found here.
Dining Room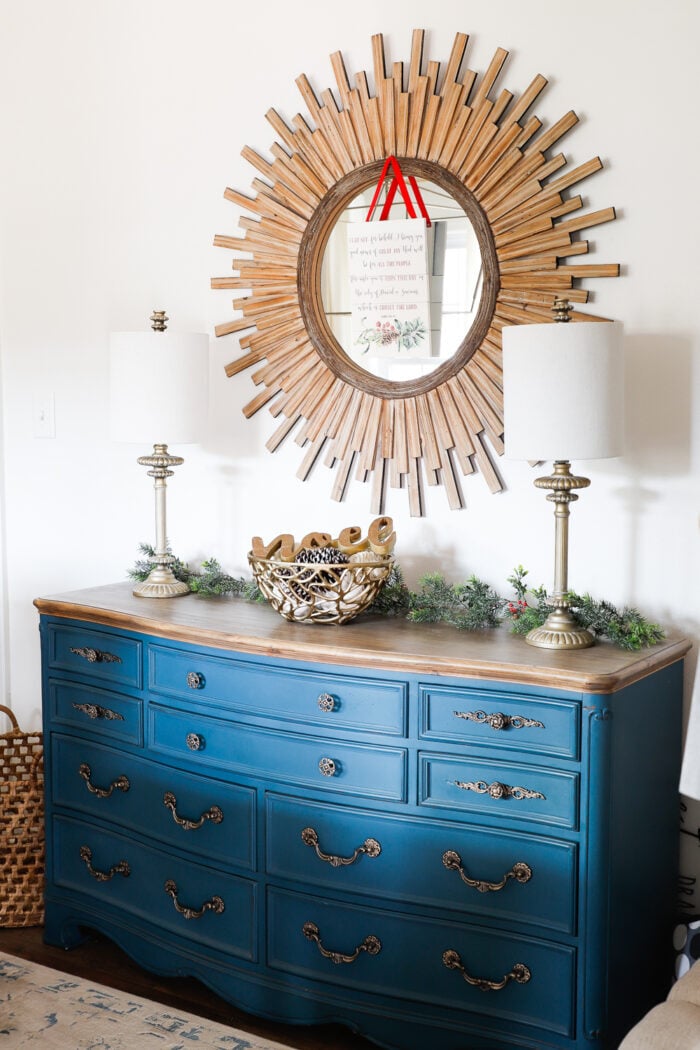 Just a few simple things here on my favorite blue dresser.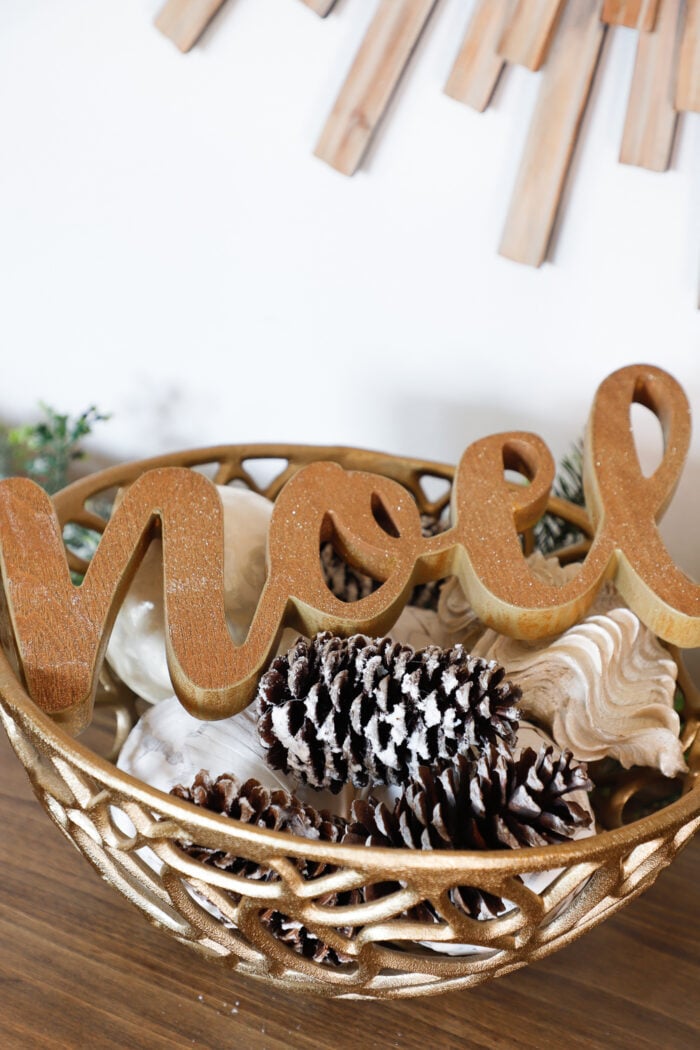 Blue and gold tree for the dining room.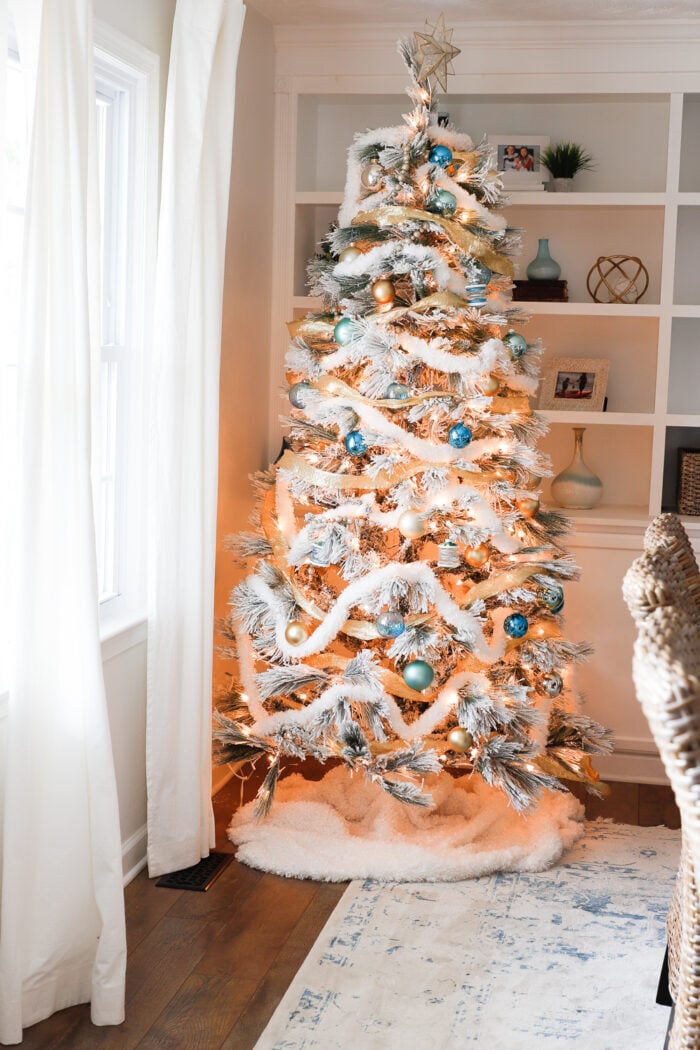 Normally I only do a "snowy" tree on one of the 3 trees. But this year, I decided to spread the snowy out to all of the trees instead.
Want to know how to get a snowy tree look? I wrote a post sharing my tips and ideas with 5 simple ways to get that look, here.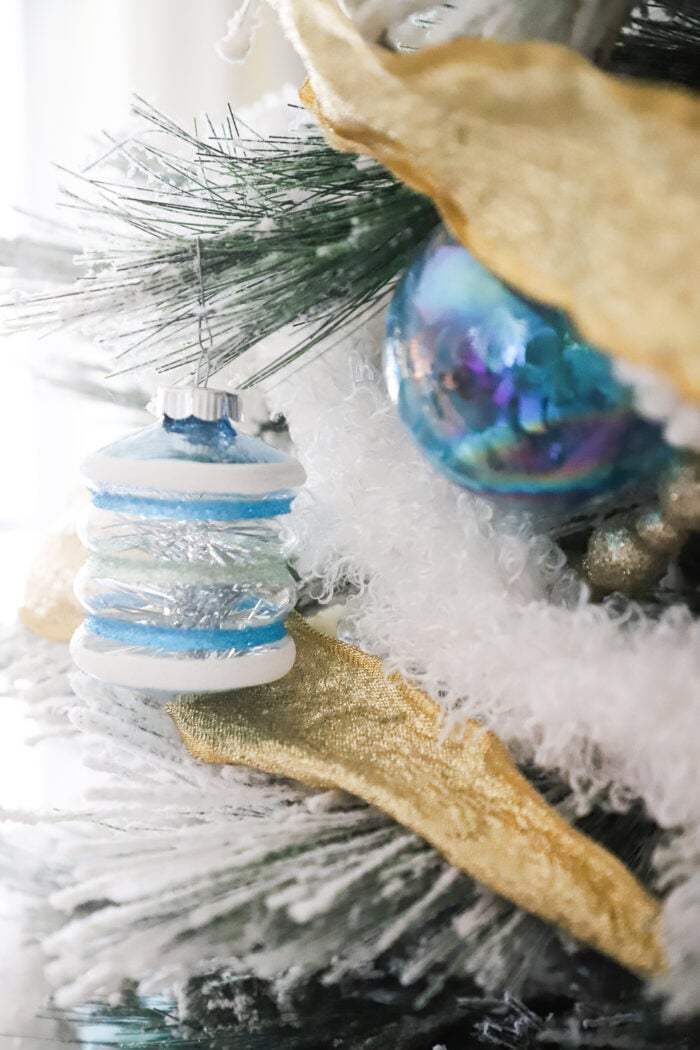 And a sweet, snowy centerpiece for the table.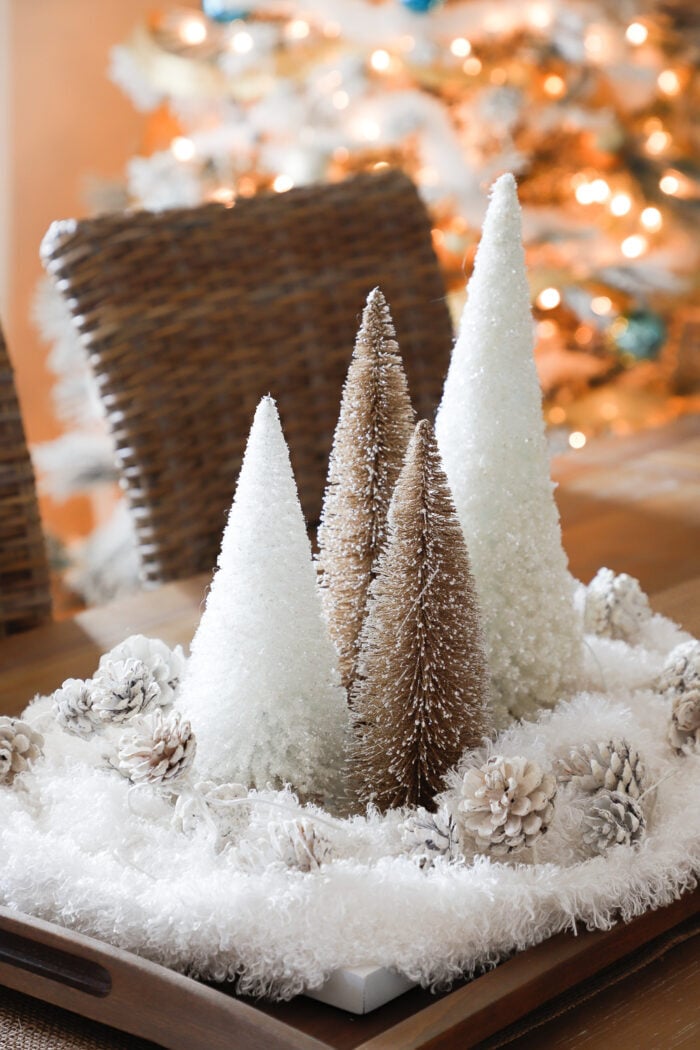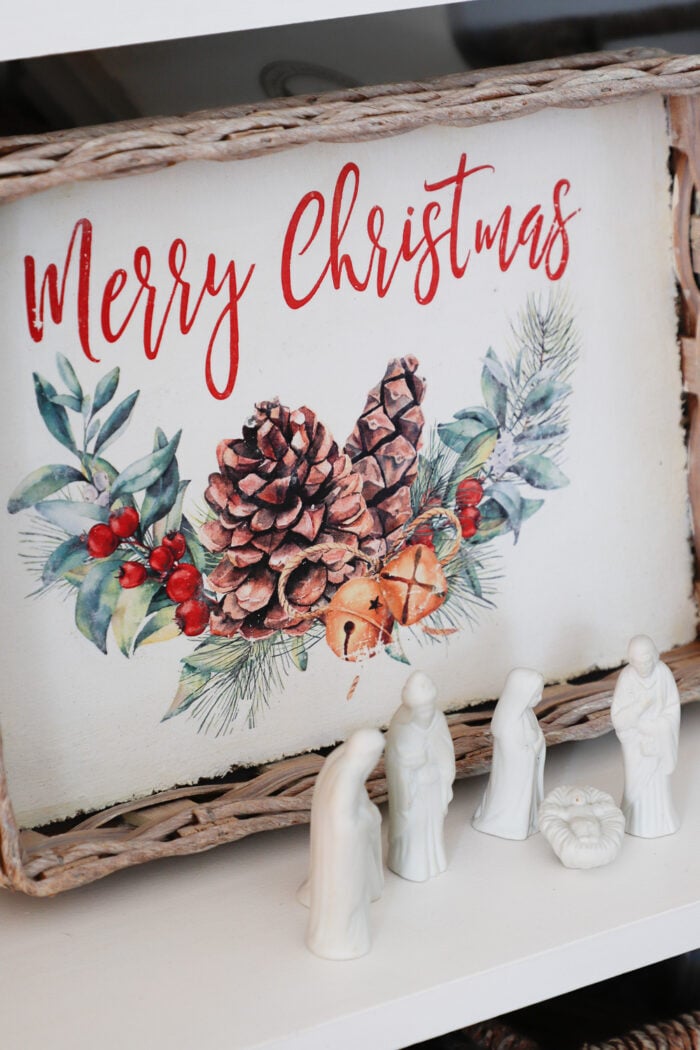 Merry Christmas tray and nativity.
Morning Room
The all white Christmas tree.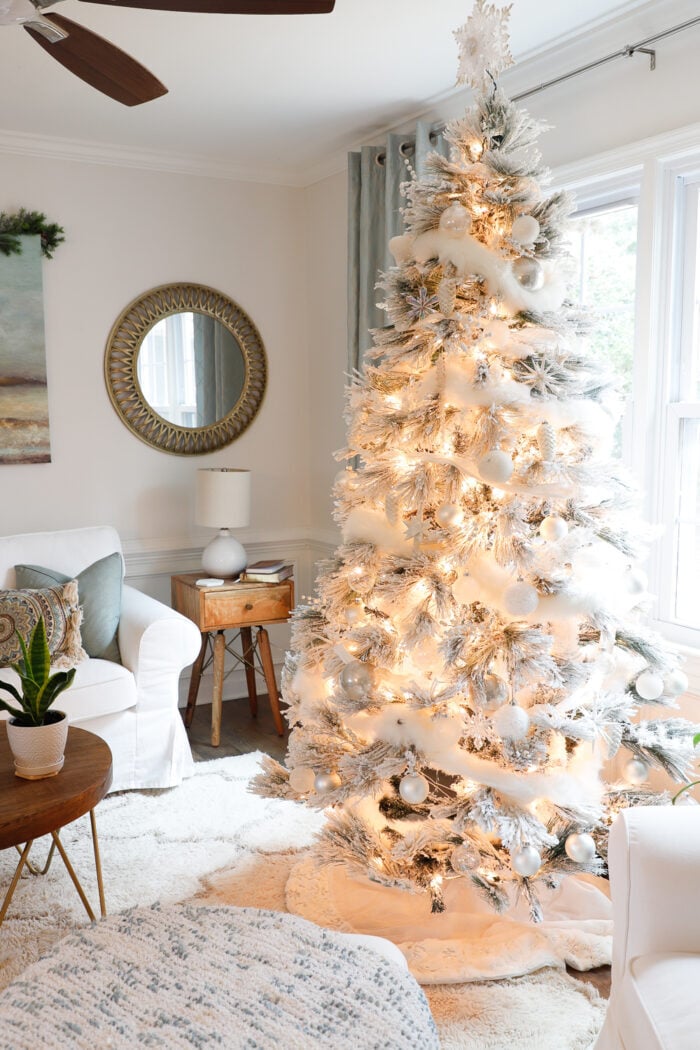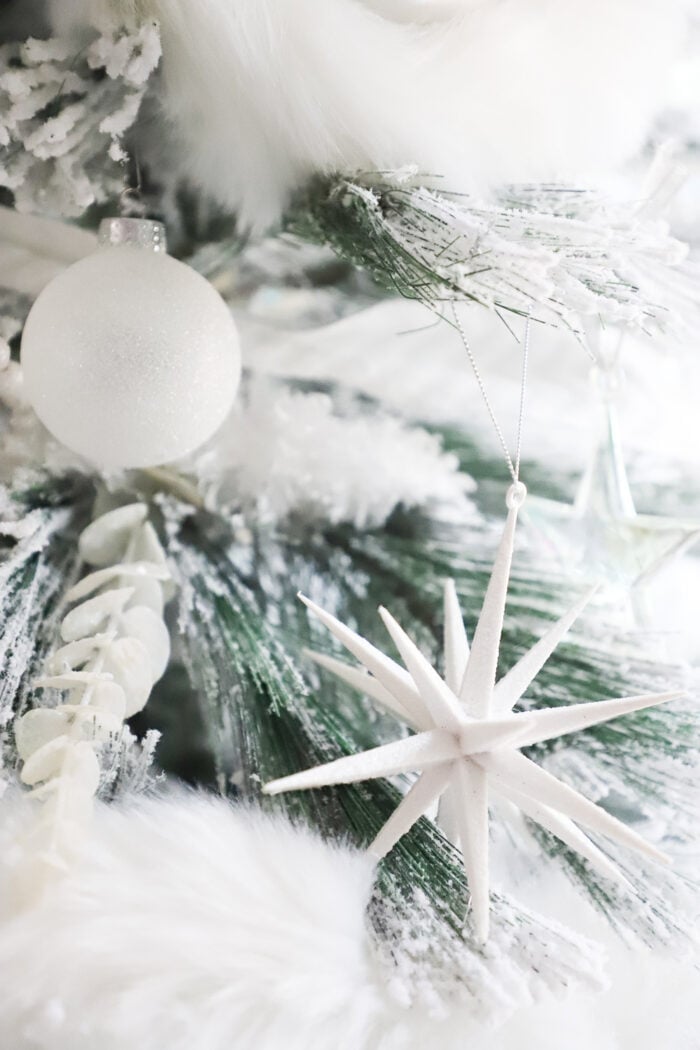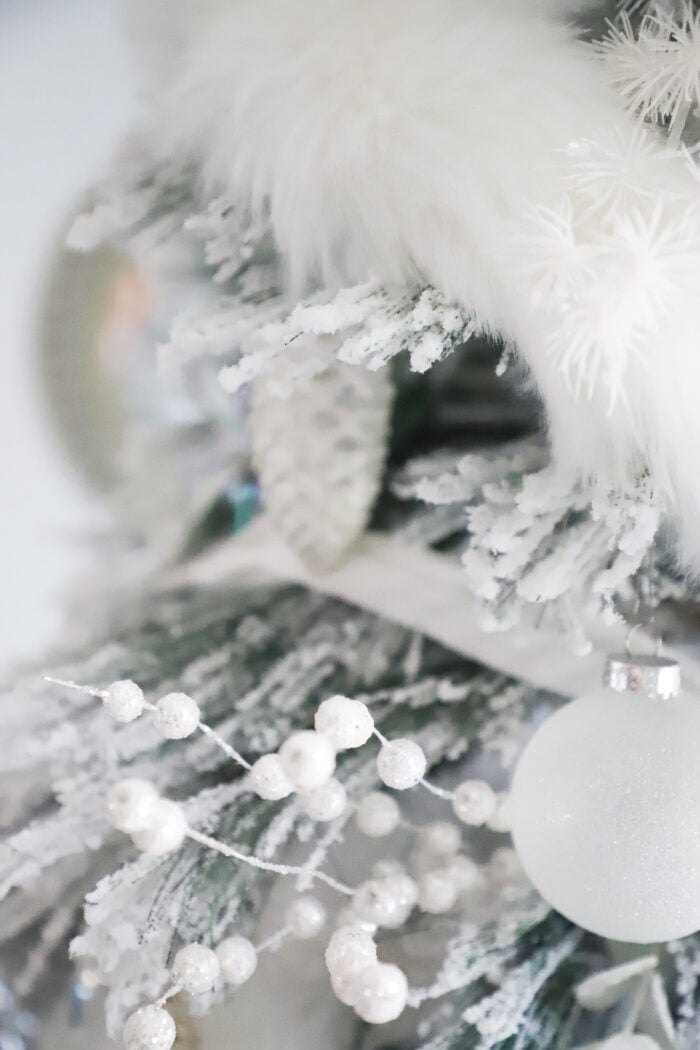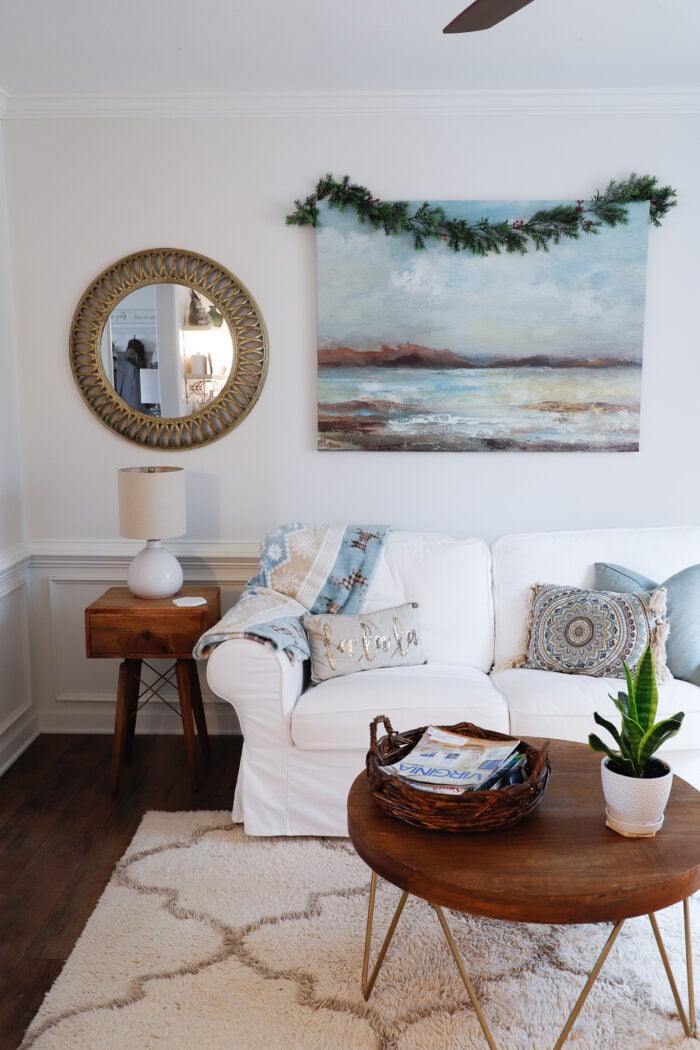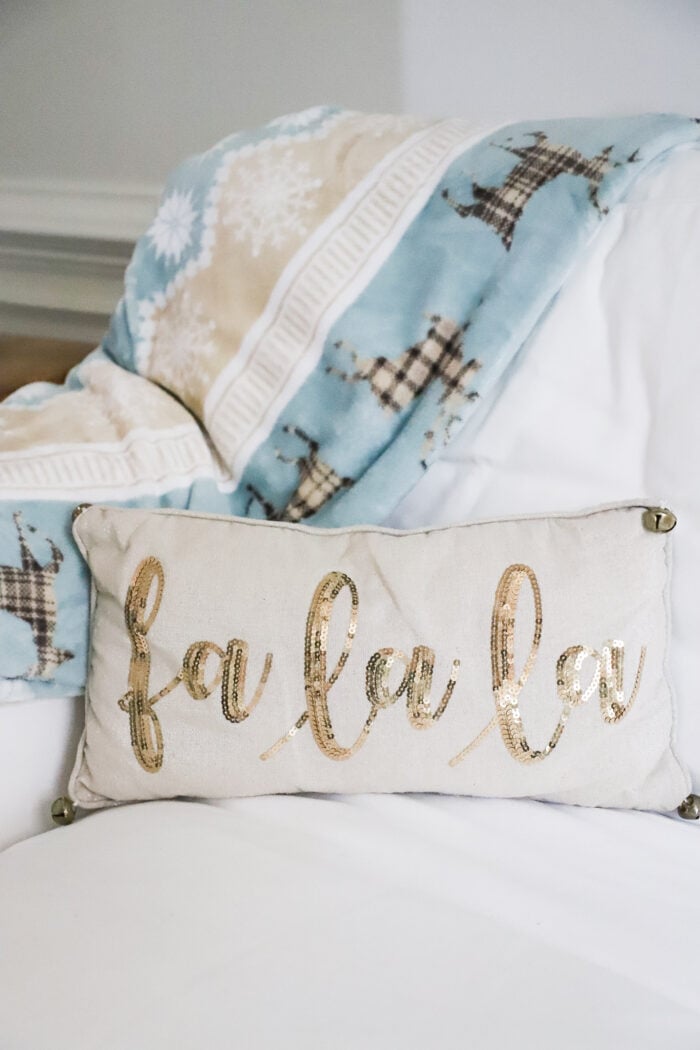 I love my coffee bar. (and the aqua dresser we gave a makeover to)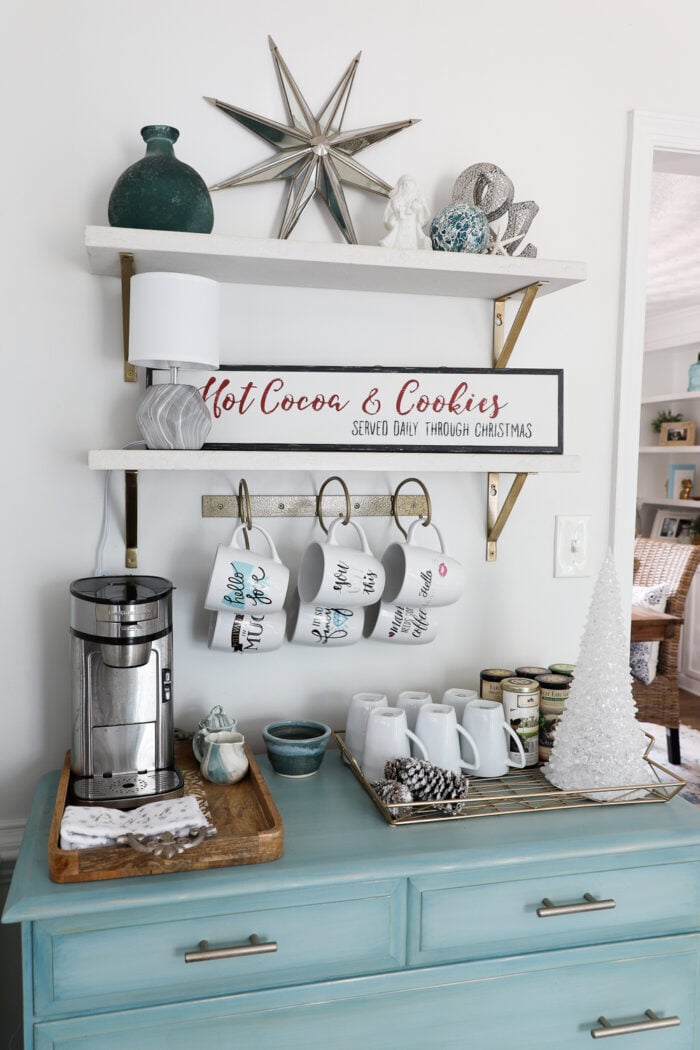 The star was originally Christmas decor. But I loved it so much that I decided to keep it up year-round.
Hot cocoa sign here.
Small lamp here.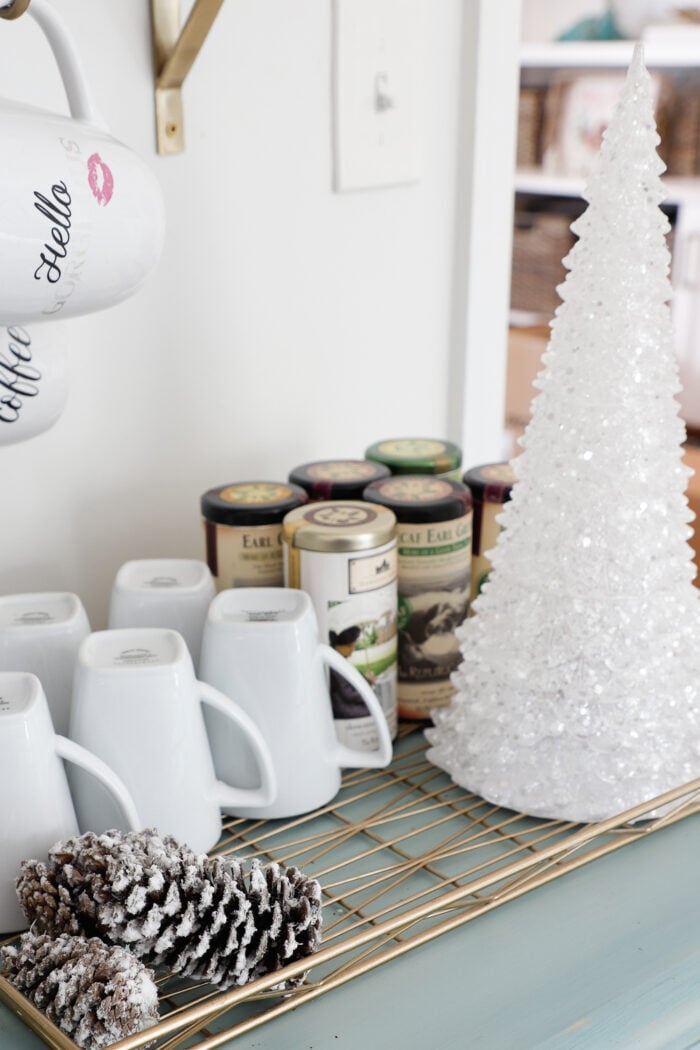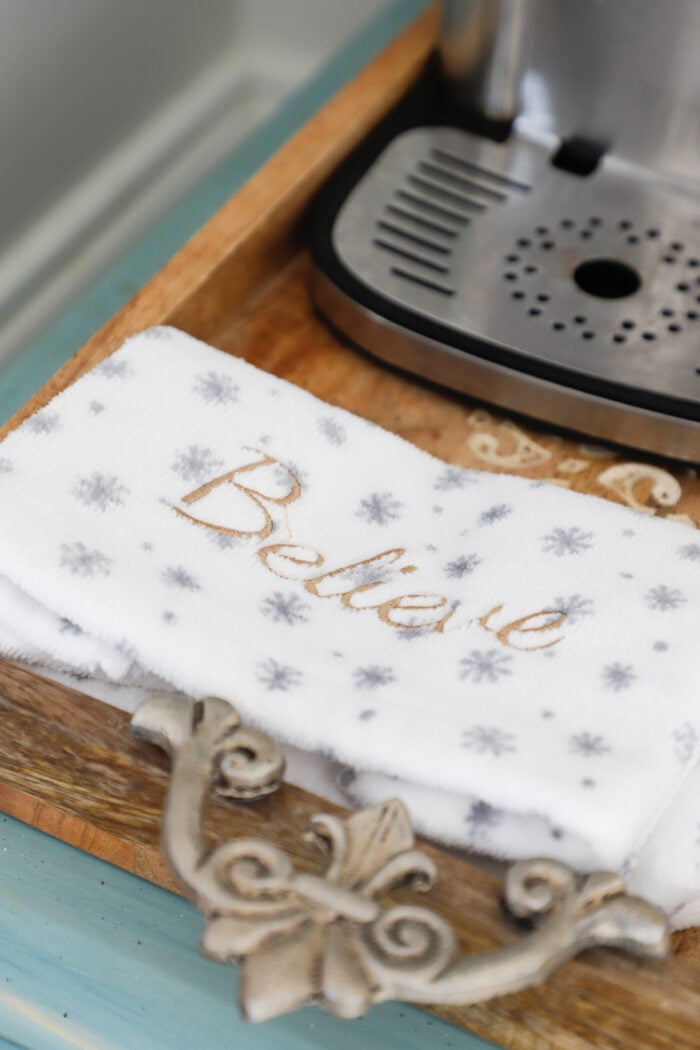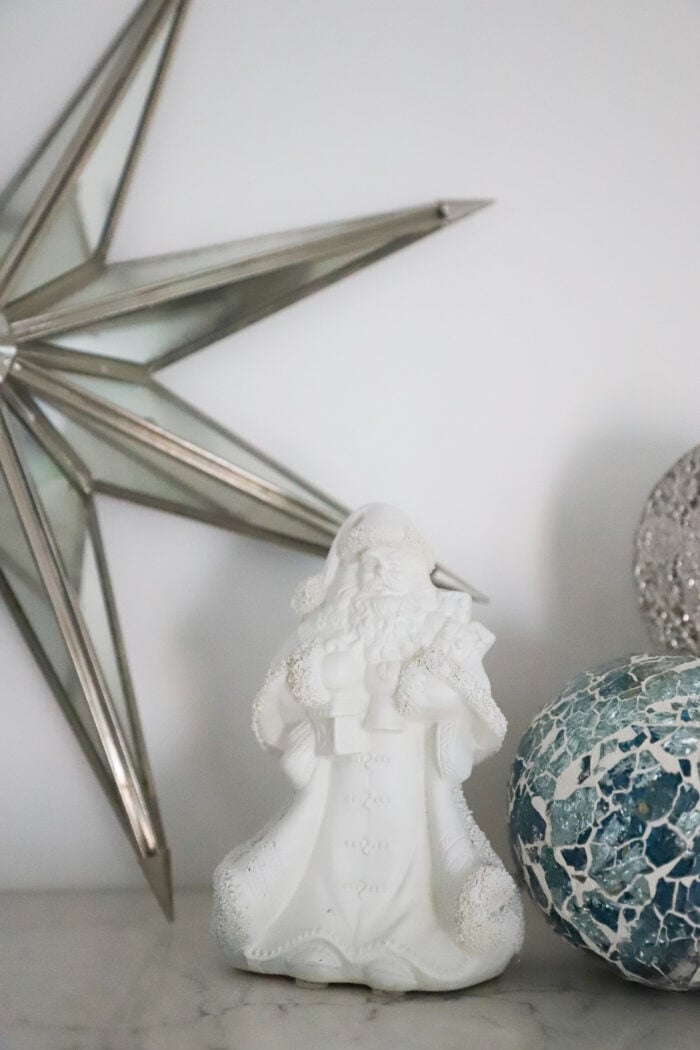 Santa thrifty find I spray painted white.
I hope you enjoyed part 1 of our Christmas home!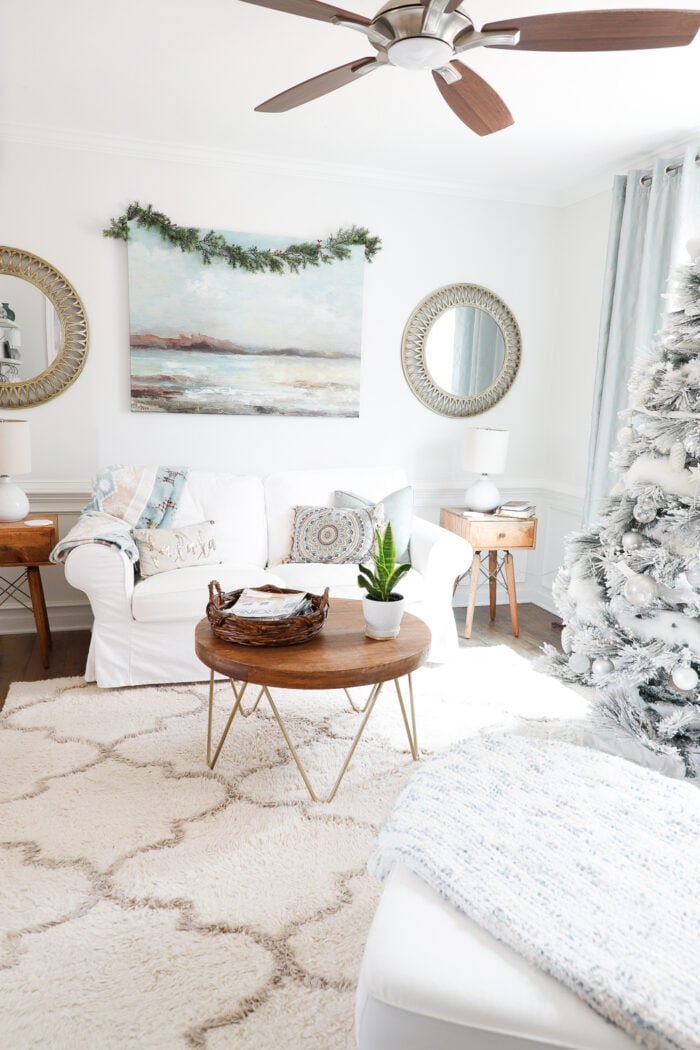 I'll be back next week with the rest.
I hope you have a wonderful weekend! I know we are all so busy right now but take a moment to relax and enjoy the season!
xoxo