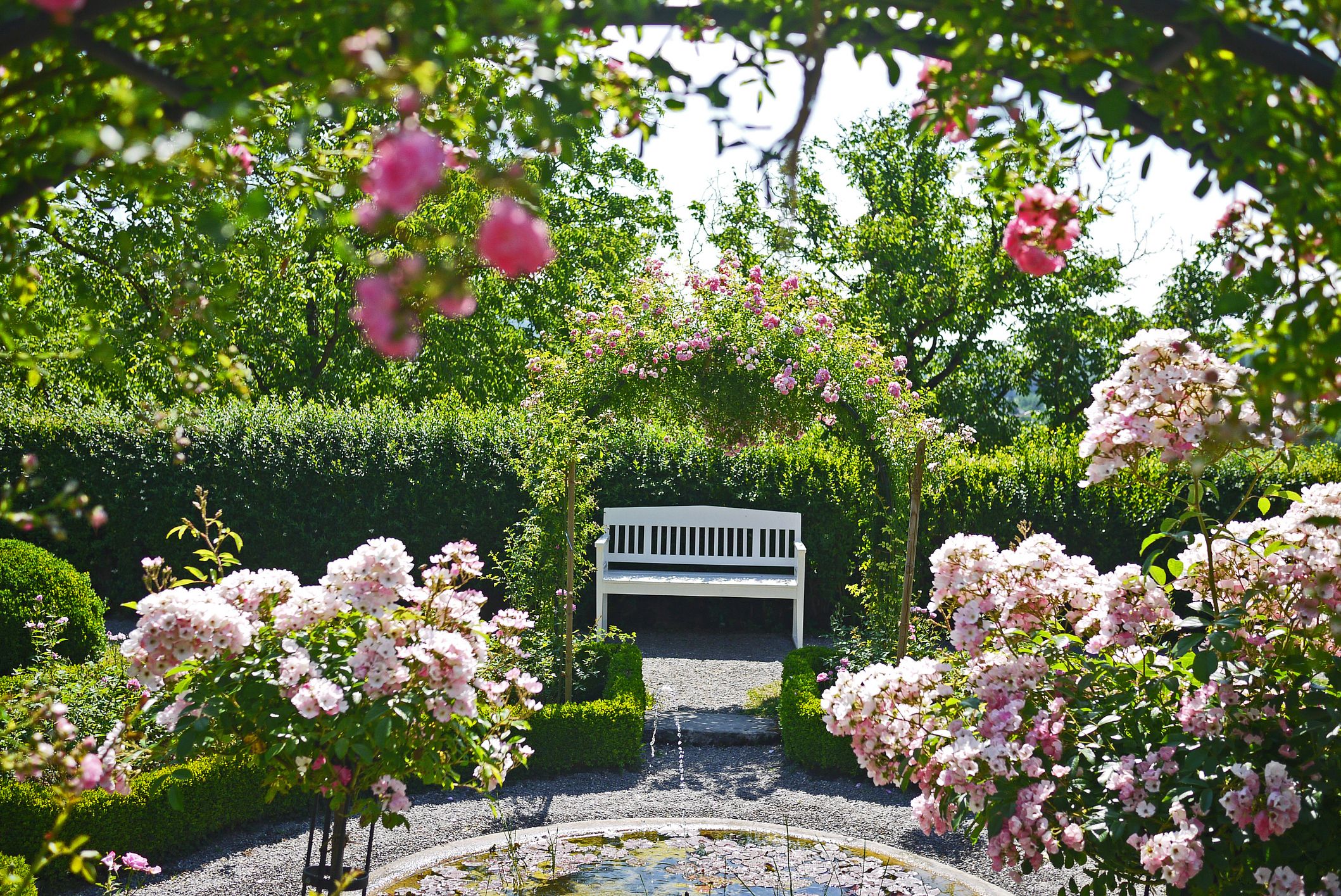 7 Winter garden trends to take you into 2023
The coldest season of the year has just began but it doesn't mean we have totally to abandon the idea of spending some time outdoor. Honestly one of the things that I love are cold but sunny winter days, when you can still enjoy some time outside in the fresh air.
In this post I'm listing some ideas for you to decorate your garden in winter, so that you can make it beautiful and welcoming even in this cold months, yes preparing it for the new year and springtime.
---
5 Winter garden trends 2023
---
Play with different layers
/ winter garden trends 
Plants and flowers are not meant to be planted only in spring – in fact, there are many late summer and fall flowers which will look beautiful in winter too, even without blooming. In fact many perennial flowers ( thise ones who come back every year ) have nice seedheads in winter.
To get some more movement, you can also play with different layers of greenery and plants. Consider planting ornamental grasses, which will give the garden a more natural feel and texture.
Outdoor furniture
Even if putting your outdoor furniture in wintertime in to make it last longer is always a good idea, it's also nice to have some place where to enjoy some time outside in warmer and sunnier winter days, such as a garden sofa or a table with chairs. Having a nice piece of outdoor furniture in the garden, maybe in a covered and repaired area such as under the porch, will be for sure an incentive for you to get out and spend some time in the fresh air.
Just make sure of course to place it in a covered and less windy area, plus choose your furniture in materials to be resistant outdoor and waterproof. Especially your garden sofas should have a water repellent upholstery, other than a frame to be varnished with a protective paint for the outdoor.
Outdoor lighting
Decorating your garden for winter can also be a nice way to extend somehow the Christmas mood and make it last over the darker and colder months of January and February. In fact – why removing Christmas lights with the end of the holidays season?
Lighting garlands with small leds are perfect to decorate even in winter, to give that cozy feeling reminding of Scandinavian gardens. Actually Scandinavian decor is a great source if you are looking for ideas on decorating your garden for winter – since the nordic are much more used to spend time outside even in the colder months of the year!
Decorate with natural elements /winter garden trends 2023
Who said that decorating a garden is only about adding green plants and flowers?
 There are many other natural elements that you can use for decorating it – even in wintertime. Think for example about pine cones, small trunks, branches, boulders – nice elements to create some focal points or small cosy corners.
These natural elements are also the same of one top Christmas decorating trends of this season – the natural theme. In this way, again, you can also think about reusing your Christmas decoration throughout all wintertime, not just in the holidays period.  
Fire pits /winter garden trends 2023
When researching about the latest garden trends for wintertime, one of the most rising trends are fire pits. It's easy to understand why: they are perfect to add warmness and a cozy feeling, and they need very few
maintenance
 also during wintertime.
Last: don't forget some warm and cozy blankets to be used when seating outdoor, to spent some time outside with your family and friends.
 Images via depositphotos