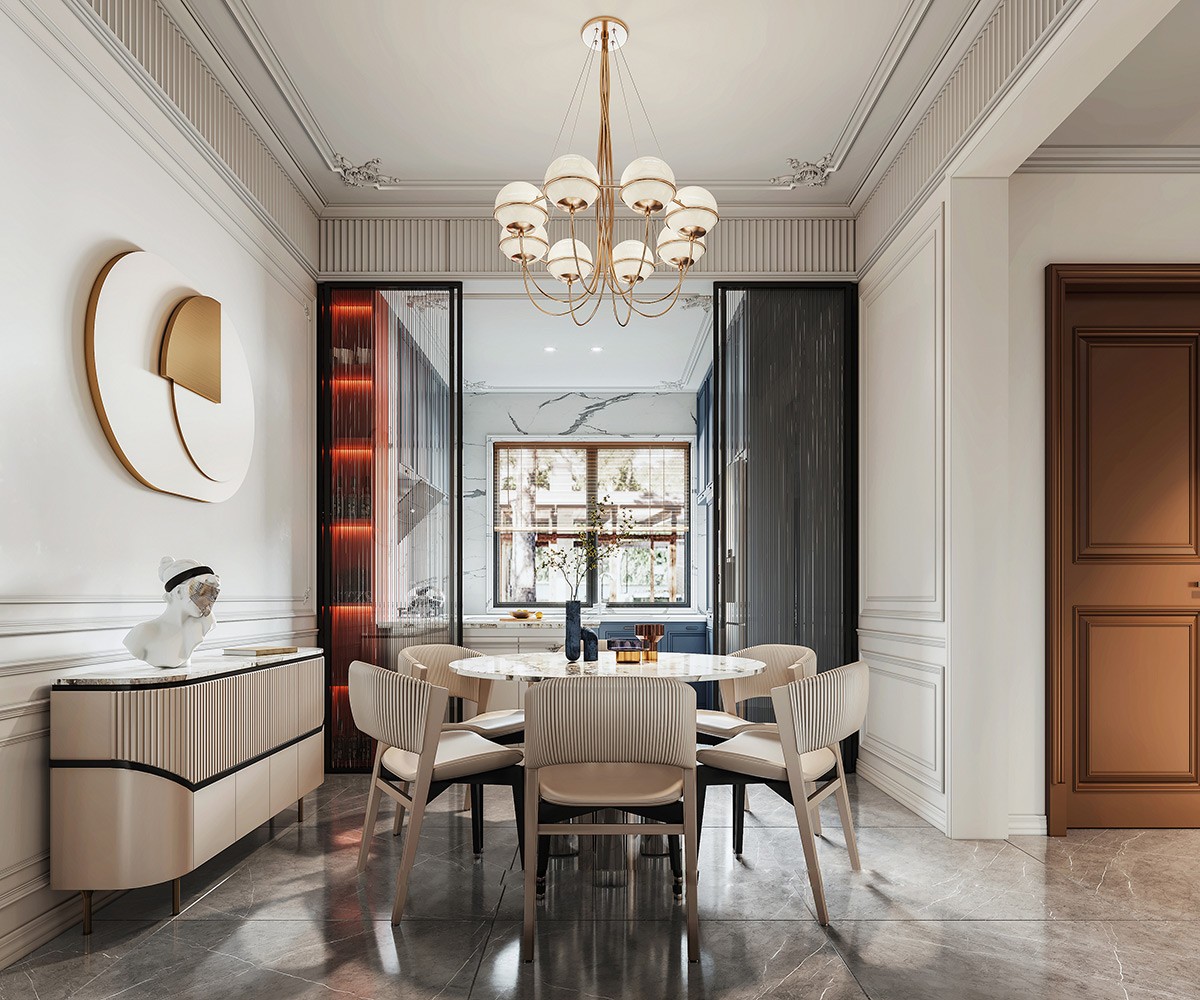 37 Neoclassical Dining Rooms With Tips And Ideas To Help You Decorate Yours
Like Architecture & Interior Design? Follow Us…
Neoclassical home interiors are popular amongst designers and homeowners because of their timeless charm. Brimming with elegance and sophistication, this aesthetic works particularly well in formal dining spaces, which is what we're looking at here today. In this collection of 37 neoclassical dining rooms, you'll find tips and ideas to help you decorate yours. We'll walk you through structured dining room layouts and fluid open plan eating areas. In these concepts, there is a treasure trove of dining room lighting inspiration, fabulous dining tables, and stylish dining chair ideas. Explore creative style melds, including neoclassical boho blends, ultra-modern inspo, quirky colourful concepts, and much more.
Recommended Reading:  51 Dining Room Decor Ideas To Elevate Meal Times
Did you like this article?
Share it on any of the following social media channels below to give us your vote. Your feedback helps us improve.